Market In Historic Syrian World Heritage Site Destroyed By Fire Amid ISIS, Civil War Tensions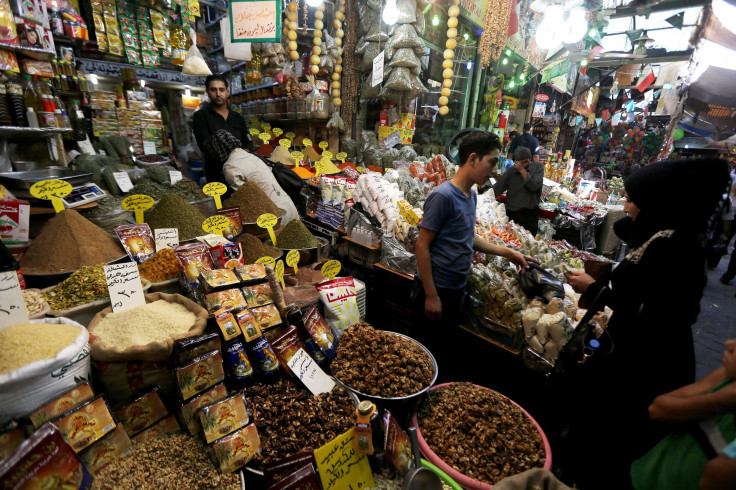 More than 50 businesses reportedly sustained damage Saturday in Damascus, Syria, after a fire ripped through a market in the historic old city.
The civil defense director, Jihad Mousa, told the Syrian Abab News Agency that an electrical issue was to blame for the blaze, which another defense member told Agence France-Presse began at about 6 a.m. local time in the Asruniyeh part of town.
"Our livelihood has gone," an unidentified employer told AFP. "This shop used to feed 10 people who worked for me."
The ancient city of Damascus is a Unesco World Heritage site, in part because of its age: It's been inhabited since its founding in the third millennium BC. Full of Roman and Byzantine architecture, old Damascus was a hub for the craft industry, according to Unesco. It has 125 monuments, among them the Umayyad Mosque, which the Wall Street Journal once called "Syria's most famous monument."
Saturday's fire decimated a market known for its glassware and household products. Firefighters flocked to the scene in 75 trucks and battled the flames for seven hours, Al Masdar News reported.
Syria's civil war has devastated its economy. Last year, a Damascus resident told EA Worldview his average monthly salary was about $50. "The fight has become an integral part of daily life, directly affecting almost every family from every type of background," Foreign Policy reported in October.
Damascus has other concerns, as well: This week, the Islamic State group claimed to have captured a Syrian plane that crashed east of Damascus. Earlier this month, the organization, also known as ISIS, said it had abducted 300 construction workers northeast of Damascus, according to CBS News.
Meanwhile, Iranian developers have been buying houses and properties in Syria in what analyst Fariborz Saremi told Voice of America was a play to control the country "politically, militarily and economically, through real estate."
Some Twitter users alleged Saturday that the fire was set because the shop owners did not want to sell their storefronts to Iran.
© Copyright IBTimes 2023. All rights reserved.