ISIS In Damascus: Car Bombs Target Syrian Forces As Islamic State Group Steps Up Attacks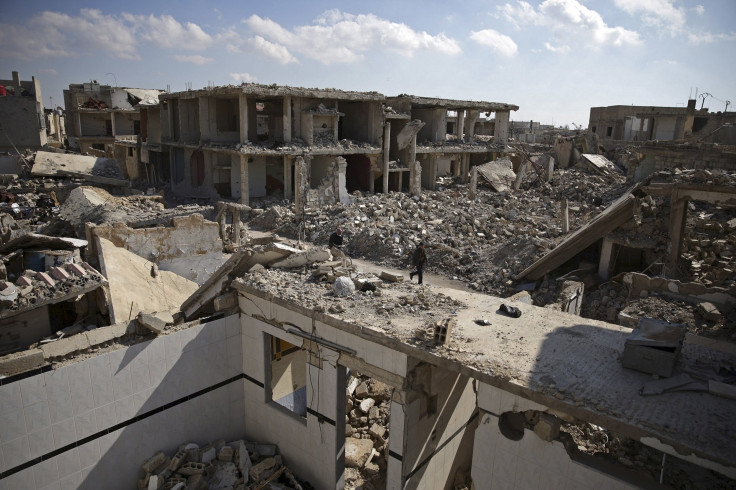 The Islamic State group launched a series of attacks in Assad regime-held areas near Damascus, targeting a power station and military positions, Reuters reported Wednesday. The offensive was seen as retaliation for recent losses by the extremist group, also known as ISIS, elsewhere in Syria.
ISIS said in a statement that it launched an assault on the Tishreen power station, 30 miles northeast of the capital city, and set off a string of car bombs against government forces near the Dumeir military airport. The Syrian Observatory for Human Rights, a British-based monitoring organization, confirmed the reports, adding that 12 soldiers appeared to have been killed. About five bomb-laden cars were used in the attack, the group said.
Government forces fought back by shelling and launching airstrikes in Dumair, an area held by a rebel group with ties to ISIS, the Syrian Observatory said. Nine civilians and 15 ISIS fighters were reportedly killed in the clashes. A source within the Syrian military — speaking to Reuters on condition of anonymity — said 13 militants died in the skirmish.
The clash comes as ISIS has struggled with major losses in recent months, including most recently Palmyra, which it captured last summer. The Syrian military retook the ancient city, home to some of the world's most famous archaeological sites, last week. The extremist group continues to hold large swaths of land, but since its height two years ago, the militants have lost about 20 percent of their territory in Syria and 40 percent in Iraq.
Some have speculated that the latest Islamic State attacks — including those in Europe — could be intended to inflate the group's strength. The Syrian rebels are currently a month into a cessation of hostilities with the Bashar Assad regime, which has seen violence nationwide decline drastically. ISIS and the al Qaeda-affiliated Nusra Front are not part of the agreement, which international powers hope will yield a longer-term truce.
© Copyright IBTimes 2023. All rights reserved.
FOLLOW MORE IBT NEWS ON THE BELOW CHANNELS