Marketing To Millennials: How To Reach Younger Shoppers, Survive The 'Millennial Crush' [Opinion]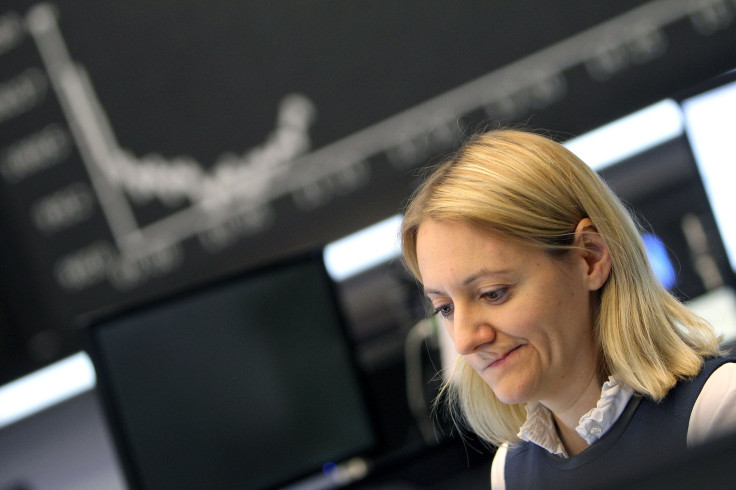 We've all heard the clichés about millennials — they're entitled; they are impatient; and as consumers they exhibit zero loyalty, dismissing brands as quickly as the jobs they hop from, or their quickly fading Snapchats.
But it isn't true. According to Elite Daily, they are the most brand-loyal generation, with over half of millennials claiming loyalty to their favorite brands. This is in large part connected to social media, which offers constant interaction, feedback loops, and peer influence. While old advertising falls on deaf ears, user-generated content (UGC) and user engagement help marketers to meet this cohort in their own world, on their terms.
For many businesses this means a quick shift in attitude is needed. Millennials are maturing; they are already the largest generation and as they come into real earning power they will dictate every business' future. So let's dig into the real motivators behind the enigma of the millennial shopper.
Bye-bye, Baby Boomers
The reign of the Baby Boomers is coming to an end. The millennial age group — classified by Neil Howe and William Strauss as those born in the two-decade period starting in 1982 — is now entering its prime. Howe and Strauss defined this group as "the next great generation." They're about to start wielding their hard-earned cash, even as 10,000 Boomers reach age 65 every day.
By 2017, millennials will have more buying power than any other generation. This means their collective spending will exceed all other demographics. Millennials' tends to behave frugally, having grown up in times of economic instability and financial crisis. They saw what it did to their parents. Transamerica Center for Retirement Studies reported a huge dedication to participation in employers' 401k programs, exceeding that of previous generations, and as a result we're seeing "an emerging generation of retirement super savers."
Thirty may well be the new twenty, but millennials at the top of this age group will start thinking about milestone events they have previously delayed. Goldman Sachs estimates that peak home-buying age has risen two decades — so at 45, millennials will be ready.
This power shift — or "millennial crush" — means that as millennials start to succeed financially, businesses that fail to adapt risk being crushed themselves. This could be sooner — as Madison Avenue ad execs begin to feel the bitter taste of millennial rejection, or later — for example, those real estate professionals who fail to adapt to new buyer demands. In the next few years, businesses will start to feel the effects, and this will accelerate as almost 75 million consumers become the gatekeepers of some serious dollar.
What really motivates millennials
It's no great surprise that millennials are more connected than any other generation, but it's taken the advertising world a while to catch on. While 76 percent of millennials report watching TV every week, this is low compared to over 90 percent in older age ranges. But only this year, digital ad-spend will exceed TV ad-spend for the first time ever. That's a step, but it's not enough. And according to Elite Daily's report, only 1 percent of millennials claim to be affected by advertising, in any case.
Millennials are the only generation that spends more time consuming digital media than traditional formats like TV or print. What's more, nearly 70 percent of millennials are influenced by the posts of friends on social networking sites when it comes to making purchase decisions.
But traditional advertising delivered via social media won't cut it; you need relatable experiences that symbiotically integrate into the physical world.
Starting a real conversion in the digital age
In today's world of proliferating social media platforms, it's not enough to have a Facebook page, a Snapchat profile or even a million Twitter followers. Millennials respond to social influencers but they are done with passive consumption and they will get on board only if you start a real dialogue.
Heineken hit the jackpot with the great success of its Departure Roulette, when the lager brand set up a board at JFK Airport, inviting travelers to switch their destination for a randomly selected new location as part of its Dropped campaign, following four men and their adventures in remote locations.
The video was declared a "viral hit" with over 2.7 million views and high profile media coverage from sites like the New York Times and Time Magazine. When commenters claimed they would happily drop everything for a chance to play, Heineken took it one step further, seeking out these people and giving them a chance to play the game.
In this way, successful businesses complement online marketing tactics with real-life events that are then shared on social media. Spotify recently partnered with Nike to organize a woman's 10k race — connecting the digital and physical worlds, promoting the impact that music can have on athletic performance and bolstering brand loyalty for both parties.
New startup softgiving allows millennials to combine their proclivity for volunteering to causes they care about with social media viral posts, increasing awareness and donations for donor-driven organizations in the process.
Building a future legacy means creating a personal experience for millennials. While today's digital landscape offers a multitude of channels to form a relationship, cutting through this noise is a challenge. This is an opportunity for marketers to get creative.
In order to impress millennials you must bring added value outside of your primary offering: You need to woo them in both the digital and the physical world and then start to grow this bond. Millennials will make or break your business. Interact with these people; create meaningful cross-channel experiences; and then adjust your art until millennials connect with appreciation.
David Peterson is a consultant, international speaker, author and shipwreck survivor. He is a serial entrepreneur and helps businesses to align their offerings with new audience values.
© Copyright IBTimes 2023. All rights reserved.