Markets Relieved as U.S. Avoids Treasury Default; Downgrade Still Possible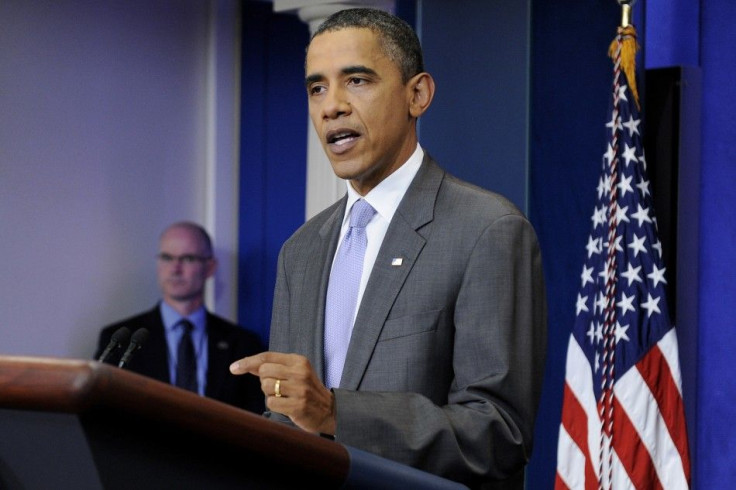 Global financial markets have expressed relief over the resolution of the debt limit ceiling impasse in the U.S.
President Barack Obama said Sunday a deal had been reached to enforce an up-front reduction of $1 trillion in budget deficit and a further spending cut of $2 trillion over 10 years, ending fears of a Treasury default in the world's largest debtor nation.
The MSCI Asia Pacific Index rose 1.5 percent in the morning on Monday, recording the biggest gain since June 29. The U.S. S&P 500 stock futures bounced 1.5 percent, but Japan's Nikkei share average outperformed the U.S. stock futures, rising 1.8 percent.
The Shanghai Composite index was up 0.2 percent while the Hang Seng index gained 1.5 percent. South Korea's Kospi was up 1.75 percent.
While crude for September delivery rose to $97 a barrel on the New York Mercantile Exchange, spot gold lost 1 percent to $1,611.65 an ounce. The U.S. dollar gained against Japanese yen, rising to 78.00 yen before easing back to 77.63 yen.
In a late-night speech, Obama said the new deal will allow the government to "avoid default and end the crisis that Washington imposed on the rest of America."
Senate Democratic leader Harry Reid said: "I know this agreement won't make every Republican happy. It certainly won't make every Democrat happy either. Both parties gave more ground than they wanted to and neither side got as much as they hoped. But that is the essence of compromise."
The new U.S. plan, which was hammered out by the Republicans and the Democrats after weeks of bitter wrangling, will come up for a vote on Monday, just in time for avoiding a Treasury Default. Almost $90 billion worth of US debt is scheduled to mature on Aug. 4 -- and if the debt ceiling was not lifted, the Treasury would have been in default, meaning that the government would fail to honor its debt repayment commitments. More than $30 billion in interest will be due by Aug. 15.
However, the prospect of a downgrade of U.S. sovereign rating by S&P was still on the cards. Irrespective of whether the debt ceiling is raised before Aug. 2, there is considerable chance of a ratings downgrade, according to the analysts. This is because S&P insists that the debt-ceiling hike should also incorporate an agreement on reducing deficits to the tune of $4 trillion in the next decade.
© Copyright IBTimes 2023. All rights reserved.