Mars On Earth: Satellite Image Shows Turkish Lake Similar To Martian Jezero Crater
KEY POINTS
The Landsat 8 satellite captured a stunning image of Lake Salda in Turkey
Lake Salda is the only lake on Earth with carbonates and features similar to Jezero Crater's
Scientists have been studying Lake Salda to help inform the Mars 2020 rover's mission
There is a lake on Earth that is surprisingly similar to the crater that NASA's Perseverance rover will soon explore. A satellite image shows a stunning view of the Turkish lake that's helping with the Mars 2020 mission in a unique way.
Lake Salda in Turkey is actually quite similar to the Jezero crater on Mars. Previous data from NASA's Mars Reconnaissance Orbiter showed signatures of carbonates on the edge of the crater, something scientists believe is a sign of the beaches of an ancient lake.
The shoreline of Lake Salda is also teeming with sand and gravel dominated by hydromagnesite, which is quite similar to the carbonate minerals previously observed at Jezero. NASA Earth Observatory notes that it is the only known Earth lake to contain the carbonates similar to that of Jezero Crater.
In a satellite image of Lake Salda captured by the Landsat 8 satellite's Operational Land Imager (OLI) instrument on June 8, 2020 and shared by NASA Earth Observatory, one can see the lake's white shoreline and the large mounds called "microbialites." Microbialites are the rocks that were believed to have formed with the help of microbes that incorporated the carbonate materials as they grew, eventually creating the terrace islands.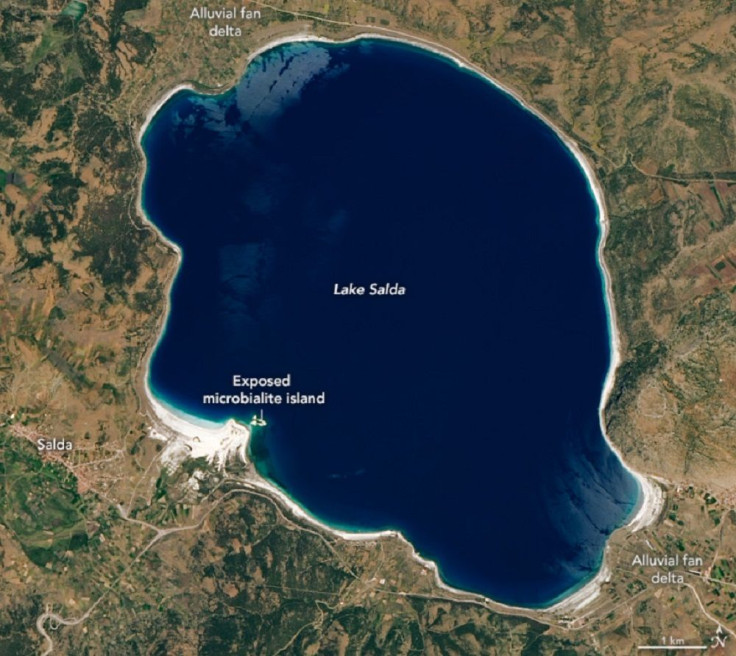 With the Perseverance rover having the task of searching for signs of past microbial life on Mars, the similarity between Lake Salda and Jezero crater helps inform scientists on how best to streamline the search.
"Carbonates are important because they are really good at trapping anything that existed within that environment, such as microbes, organics, or certain textures that provide evidence of past microbial life," Brad Garczynski of Purdue University said. "But before we go to Jezero, it is really important to gain context on how these carbonates form on Earth in order to focus our search for signs for life."
In a 2019 study where Garczynski worked with planetary scientists from Purdue University and a member of the Perseverance team, Briony Horgan, they reviewed data from Lake Salda to help determine the areas that the Perseverance rover should target for its mission.
"A lot of our work at Lake Salda is already helping to determine which deposits are most promising to go visit on Mars," Horgan said. "We're excited to do the same kind of work that we were doing at Lake Salda, but now with our instruments on the ground at Jezero."
For now, the Perseverance rover first needs to make the journey from Earth to Mars. It is set to launch on Thursday, July 30, at 7:50 a.m. EDT, after which it will take a seven-month journey to Mars.
It is scheduled to land on Jezero crater in February 2021.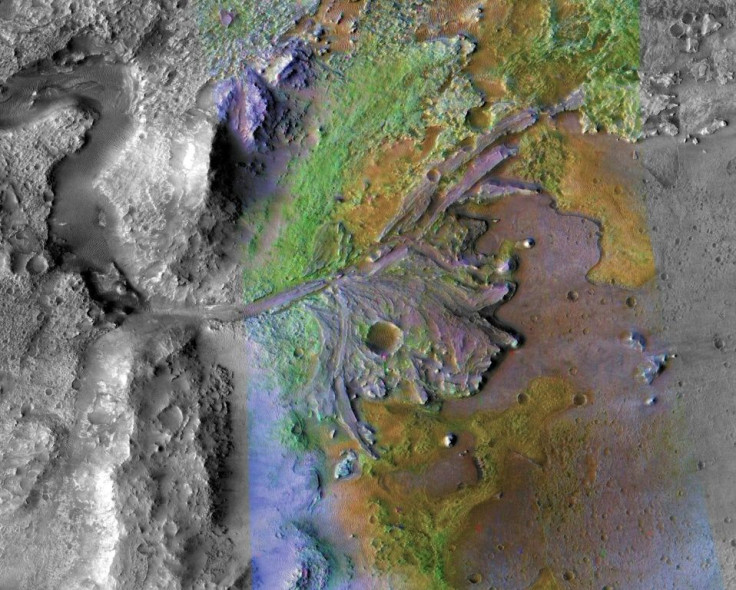 © Copyright IBTimes 2023. All rights reserved.
FOLLOW MORE IBT NEWS ON THE BELOW CHANNELS