Mars Mission: How Much Would It Take To Live On Red Planet?
Starting a colony on planet Mars is not only going to be an ambitious space plan but also a super expensive project that could be impossible to mount.
But SpaceX CEO Elon Musk has explained that this might not be the case after all. In fact, Musk believes that creating a city on Mars could be cost-effective by starting with a super-inexpensive launch of Starship.
According to a report, Musk announced further details regarding this information as a response to a Twitter follower's comment last week. "The economics have to be something like that to build a self-sustaining city on Mars," Musk said. "A thousand ships will be necessary to make this possible."
The SpaceX founder is confident that his company would be able to create rockets or Starships that will only cost about one percent of what NASA usually spends for a rocket launch.
According to Futurism's report, the U.S. space agency's launches usually costs about $152 million. Musk calculated the possibility of eventually getting people to space using spaceships that are expected to only cost about 1.3 percent of NASA's total launch expense.
Musk stated at the Air Force's Space Pitch Day, which also informed US Air Force Lt. Gen. John Thompson, that the expenses will be "like $2 million" which is much less than it would cost launching a tiny rocket.
In September this year, SpaceX's chief engineer announced that its Starship could have its first project to rotate within six months for another test. But a trip had already been made early this year, and there had been a few successful tests during summer. Musk also offered a tour of the rocket last month to perform several tests again. "This is the fastest path to a self-sustaining city on Mars," Musk stated.
Since September 2016, SpaceX's Starship has evolved after Musk revealed its existence to the public held in Mexico at the International Astronautical Union meeting.
Furthermore, Musk looks forward to the usage of his Starship in order to discover other places in space. Of course, this is all part of the plan to help SpaceX objectively reach its main goal which was set in 2002 and that is to make planets available for humankind, making "humanity a multiplanet species."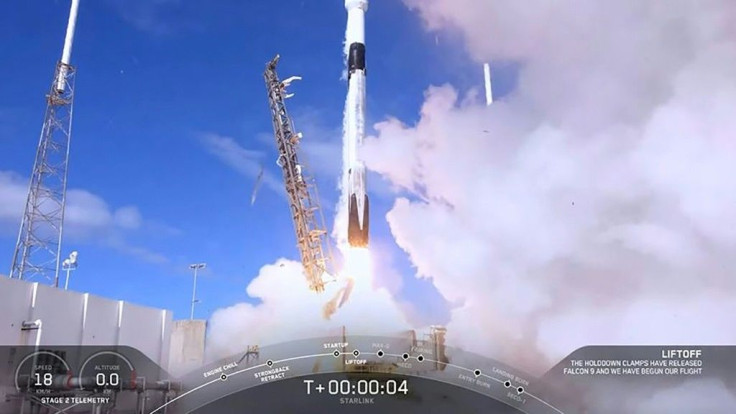 © Copyright IBTimes 2023. All rights reserved.