Mars Will Be Closest To Earth On Oct. 6: How To Watch Close Approach
Without any bright stars outshining it, the Red planet will be easily seen.
KEY POINTS
Mars will be at its closest to Earth this week than it will be for the next 15 years
The Red planet will be at its close approach Tuesday and in opposition on Oct. 13
Mars will be positioned at a region of the sky with no bright stars surrounding it
Heads up (literally!) because this week's night sky might just be one of the best the Earth could see for the next 15 years.
Mars will be closest to the Earth this week for the next decade and a half, and will be seen by the naked eye, snuggled up just 38.6 million miles away. One can enjoy gazing at the Red planet all month long if the weather permits, but the brightest Mars can reveal itself is Tuesday during its close approach to Earth, and Oct. 13, when Mars will be in opposition.
The fourth planet can often be seen on the horizon at certain times of the year and could be identified by its bright orange light. But this week, as it is sitting just north of the celestial equator, Mars offers the perfect opportunity to be seen from both hemispheres. With no bright stars surrounding its region, Mars will be shining bright in the evening sky with nothing but the moon to possibly outshine it.
October 6 is the perfect time to grab a telescope because this marks Mars' close approach to Earth. This night provides a good opportunity to find out why the fourth planet from the Sun has garnered the nickname of being the "Red planet."
One could still enjoy the view even without a pair of binoculars or a fancy telescope. From the southern hemisphere, Mars will be in east-north-east, The Guardian noted.
Meanwhile, October 13 is when Mars will be in opposition. This is the time when the Earth will be directly between the Sun and Mars, and offers a great time to see the planet. During opposition, Mars will be at its largest and brightest.
NASA describes this event as the night when Mars will be effectively "full," so for stargazers and astrophotographers, this is also an ideal time to view and photograph the superior planets. Make sure not to miss this, because the Earth will have to wait another two years before Mars goes into opposition once again.
The Red planet won't be the only heavenly body to make a show this month — a rare blue moon can also be expected on the 31st of October, adding a little more spook to this year's Halloween.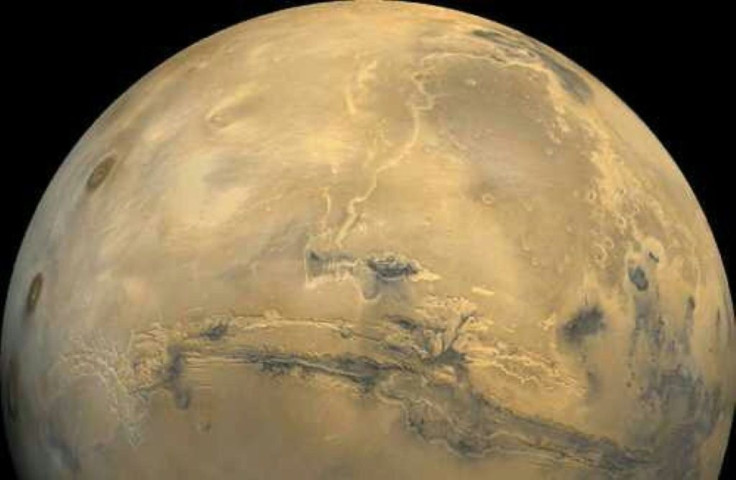 © Copyright IBTimes 2023. All rights reserved.
FOLLOW MORE IBT NEWS ON THE BELOW CHANNELS