Martha Stewart Partners With World's Largest Marijuana Producer For CBD Products
Celebrity and television personality Martha Stewart will join hands with Canada-based marijuana producer Canopy Growth in a brand partnership to launch new lines of CBD products for people and animals.
Stewart will have an advisory role in the collaboration, according to a company release.
The market for Cannabidiol or CBD products has been booming. It is set to intensify as more brands join the market with their own individual CBD products.
Expressing happiness at the partnership, Stewart said she is looking forward to the collaboration's debut offer of "sensible products for people's beloved pets."
"As soon as you hear the name Martha, you know exactly who we're talking about," commented Bruce Linton, Canopy Growth chairman and co-CEO expressing cheer at the boost for the brand.
Big influencer and icon
Martha Stewart Living has been a popular magazine and TV program featuring Martha Stewart. Its content on domestic arts and lifestyle evoked a high response from the audience. Stewart's name already graces hundreds of products sold by retailers.
Canopy Growth announced the deal Thursday with consumer company Sequential Brands Group that had acquired Martha Stewart Living Omnimedia in 2015.
Canopy Growth is backed by Constellation Brands which has multi-billion dollar investment in the company.
Ontario, Canada-based Canopy Growth operates 10 marijuana and hemp production sites spread over an area of 4.3 million square feet of production capacity.
Ambitious growth plans of Canopy Growth
Canopy Growth is aiming for big plans in the U.S on hemp and CBD products after the United States passed the farm bill in late 2018 legalizing hemp production.
In January, Canopy Growth announced that it got a license from New York State for producing hemp. Constellation Brands is also based in the city.
Canopy Growth is aiming to develop a vast portfolio of products containing CBD, which is a non-psychoactive compound. The latter is mostly recommended as a cure for lowering anxiety and stress. The CBD is low in marijuana component THC which primarily causes high and euphoric effects.
Celebrity endorsement for consumer trust
The Stewart partnership is also a reflection of the hot race among Canada's major cannabis producers aiming to garner market share in the U.S. and Canadian markets.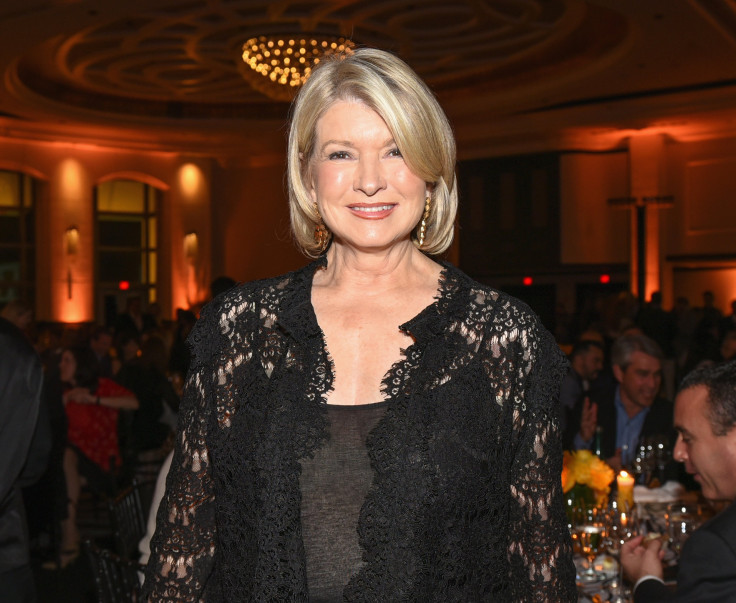 Sean Stifel, an expert noted that celebrity endorsements for CBD products indicate the normalization of the pot industry and the erasure of shock value.
Yet another Canadian pot grower, Tilray, has already tied up with Authentic Brands to make cannabis-infused foot creams and cosmetic products.
Meanwhile, shares of Sequential Brands Group surged more than 30 percent on the brand tie-up news. The group also owns the Franklin Mint, the Jessica Simpson clothing brand and cookware brand Emeril Lagasse.
© Copyright IBTimes 2023. All rights reserved.
FOLLOW MORE IBT NEWS ON THE BELOW CHANNELS