Martin Shkreli Sued: While In Jail, 'Pharma Bro' Embroiled In Antitrust Lawsuit Over High-Priced Drug
Serving a seven-year jail sentence for securities fraud, infamous "Pharma Bro" Martin Shkreli is now being sued for antitrust violations by the Federal Trade Commission and the office of the New York attorney general. The new charges against Shkreli and his company, Vyera Pharmaceuticals, stem from an "elaborate" plan to create a monopoly for the life-saving drug, Daraprim.
"Daraprim is a life-saving drug for vulnerable patients," Gail Levine, deputy director of the Bureau of Competition at the FTC, said in a statement. "Vyera kept the price of Darapim astronomically high by illegally boxing out the competition."
The New York attorney general's office has sought to prohibit Shkreli from working in the pharmaceutical industry, according to the New York Times.
"We won't allow 'pharma bros' to manipulate the market and line their pockets at the expense of vulnerable patients and the health care system," said New York Attorney General Letitia James.
Also named in the complaint are Vyera's parent company, Phoenixus AG, and Kevin Mulleady, a former pharma executive. Shkreli notoriously inflated the list price of Daraprim by 4,000%, from $17.50 to $750 per tablet. The move majorly impacted the ability of patients to obtain the drug, which is used to treat toxoplasmosis.
The suit also alleges that the defendants instituted "restrictive distribution agreements" for samples of Daraprim, to discourage the creation of generics. Potential competitors were also reportedly blocked from accessing the key ingredient in Daraprim, preventing an exact recreation. There remains no generic version of Daraprim on the market.
Shkreli and his company, formerly known as Turing Pharmaceuticals, acquired the U.S. rights for Daraprim in 2015.
Shkreli prison sentence, which went into effect in March 2018, came after he was convicted of defrauding investors in hedge funds that he ran by lying about his past successes. He is serving his sentence at a federal prison in Pennsylvania.
Toxoplasmosis, the disease Daraprim is used to treat, is caused by an infection that can be contracted from a parasite found in contaminated foods, as well as in cat feces. It is considered to be especially dangerous for patients with HIV/AIDS.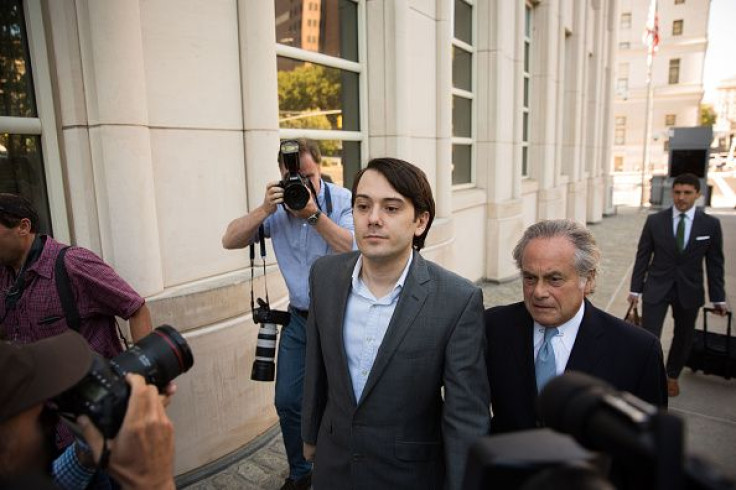 © Copyright IBTimes 2023. All rights reserved.