Mass Graves Discovered In Kenya, Raising Specter Of Tribal Violence Ahead Of Election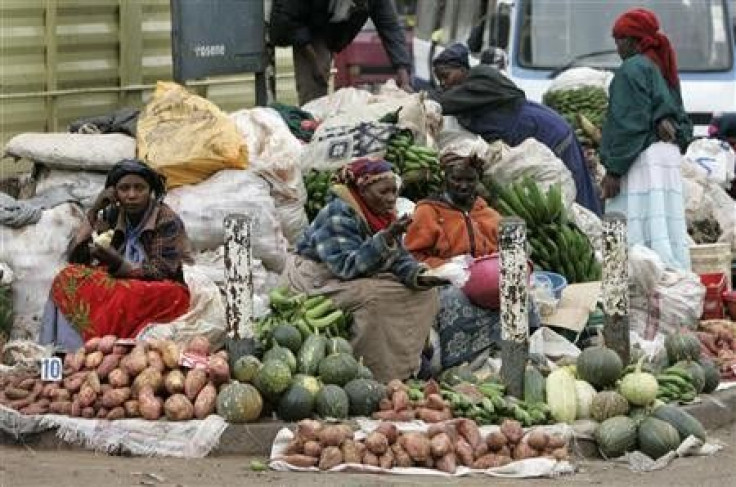 Mass graves have been discovered in Kenya's southeastern Tana River Delta region, shedding new light on the extent of tribal violence in the area.
The violence has already killed at least a hundred people in the region within the past month -- and the death toll may rise after authorities attempt to count and identify the dead bodies that fill two newly discovered graves in the village of Kileliengwani.
"We don't know yet whether they are attackers who died while in confrontation with security personnel, or were just victims killed by attackers during the clashes and buried," said local police chief Aggrey Adoli to Reuters.
"We can't know how many bodies are buried in the graves until we exhume."
The main conflict in the Tana River region pits the Orma people, a semi-nomadic tribe of cattle herders, against the Pokomo people, who rely more heavily on agriculture. Though their rivalry has deep roots, this recent violence may be predicated on politics.
Historically, tribal animosities have been at the root of many conflicts across Kenya. But the country has been a relative bastion of peace and political stability in the volatile in the Horn of Africa, and sectarian problems were manageable until just a few years ago.
Tensions over ethnic differences erupted into violence in January 2008, just after the hotly contested 2007 presidential elections. The race had stirred up conflicts between the incumbent's Kikiyu tibe, Kenya's largest group that has long been accused of monopolizing political power, and the opposition candidate's Luo tribe.
Post-election unrest quickly turned violent. Many protesters claimed electoral fraud after the incumbent President Mwai Kibaki claimed victory, and about 1,500 people died in the country-wide conflict.
His opponent Raila Odinga later assumed the post of prime minister in a shaky power-sharing agreement that persists to this day.
The next elections will take place in March of 2013, and there are concerns as to whether it will spark a new round of tribal violence. In that context, the mass deaths in the Tana River region constitute not only a terrible tragedy, but also an ominous portent.
The Orma and Pokomo tribes' conflict may indeed have to do with the politics, according to the BBC, since the local leaders who ascend to office there -- and their tribes -- can benefit lucrative deals with foreign investors who are currently acquiring land for large-scale agriculture projects.
For now, over 1,000 Kenyan security personnel have been sent to maintain order in the Tana River region -- even though many of the villages there were abandoned after lives were lost and homes were destroyed.
The mass graves will be fully investigated pending approval from the courts. On Tuesday, Kenyan police charged 20 people for connections to the crime.
© Copyright IBTimes 2023. All rights reserved.
FOLLOW MORE IBT NEWS ON THE BELOW CHANNELS