Masters 2012: Is Tiger Woods Back? Odds-Makers Label Him Favorite To Win Major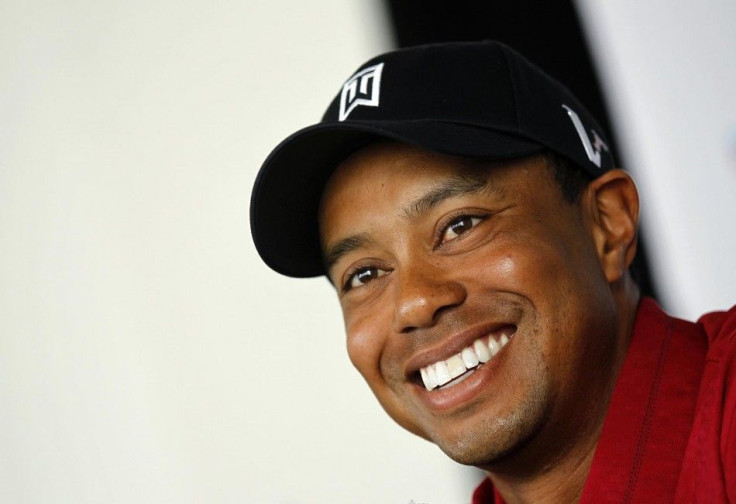 Is Tiger Woods ripe for a comeback? Oddsmakers think so as he's the favorite to win the 2012 Masters Tournament.
The major PGA championship in Augusta, Ga. starts on Thursday and both sportsbook.com and bovada.lv say Woods is the favorite to take home his fifth green jacket.
Tiger's life came crashing down in late 2009, when reports of his cheating on his wife with porn stars came to light. The man considered to be one of the greatest, if not the greatest, golfer to play the game to a break from the game his image was shattered.
Woods finished fourth at the 2010 Masters, but his showings were poor following the major.
Last month, Tiger won his first PGA tournament since his temporary leave from golf.
Sportsbook.com is more confident that Woods will win the 2012 Masters at 7 to 2 odds. Bovada.lv gives the four-time Masters champion 4 to 1 odds.
Woods' main competition at the Masters, if you go by odds-makers, is Northern Ireland's Rory McIlroy, who won last year's U.S. Open.
McIlroy has 5 to 1 odds to win his second major over at sportsbook.com while bovada.lv has his odds at 11 to 2.
Back when Tiger was at the top of his game, his main competitor was Phil Mickelson.
Lefty is given 8 to 1 odds to best Woods and winning the Masters by sportsbook.com while bovada.lv is less optimistic at 11 to 1 odds.
Both sportsbooks doubt 2011 Masters champion Carl Schwartzel will repeat. The South African's chances of winning his second consecutive green jacket are 40 to 1.
Here are the top golfers with the best chances of winning the 2012 Masters, according to the sportsbooks:
Tiger Woods: 7 to 2 (sportsbook.com), 4 to 1 (bovada.lv)
Rory McIlroy: 5 to 1(sportsbook.com), 11 to 2 (bovada.lv)
Phil Mickelson: 8 to 1 (sportsbook.com, 11 to 1 (bovada.lv)
Luke Donald: 15 to 1 (sportsbook.com), 16 to 1 (bovada.lv)
Lee Westwood: 18 to 1 (sportsbook.com), 20 to 1 (bovada.lv)
© Copyright IBTimes 2023. All rights reserved.