Masters Sand Traps: Top Golfers, Caddies Rave About Bunkers At Augusta National
The Masters is so revered that even the sand traps are considered to be the best in the world. Golfers, caddies and announcers all rave about the bunkers at Augusta National Golf Club.
"They pop, they stand out," CBS broadcaster Jim Nantz told the Los Angeles Times. "Visually, they look different than everything else that you see. It just fits the rest of the motif, that it's fantasyland for the golfer. Everything appears to be perfect."
The sand at Augusta comes from a town near Spruce Pine, North Carolina, about a four-hour drive from the prestigious course. It's so highly regarded that Tiger Woods had some of it delivered to his home in Florida.
Woods has called it "the brightest sand there is in the world."
It isn't just the look of the sand that draws rave reviews. Golfers who have found success at the Masters have an affinity for the way the ball plays in the course's 44 bunkers.
"It's very soft on top and has a firm base", said Zach Johnson, who won the Masters in 2007, via Golf Monthly. "You can't necessarily spin it a ton, but it's pure. What's great about it is you have substantial high lips, but you won't see a ball plug. Ever. It'll hit the bank and go back to the middle of the bunker or go through it."
Found in the Blue Ridge Mountains, the sand has been part of Augusta National for five decades. Considering the way golfers talk about it, that should continue for at least another 50 years.
"I'd rake it with my hand if I needed to," said Jim Mackay, Phil Mickelson's former caddie. "It fits the place so well. It brings out the green in the grass. It plays very, very well. You don't hear about guys complaining about lies or balls getting away from them out of the bunkers."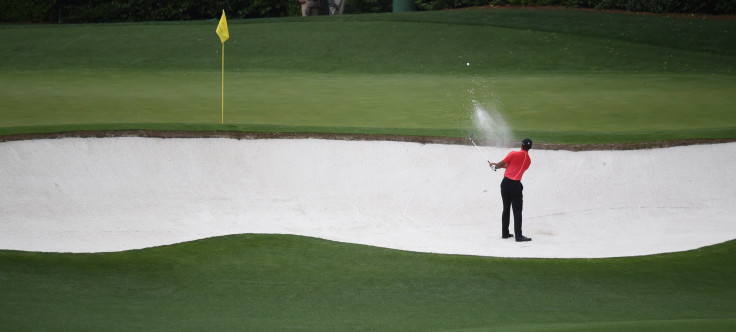 © Copyright IBTimes 2023. All rights reserved.
FOLLOW MORE IBT NEWS ON THE BELOW CHANNELS