Match Preview - Can Tottenham Hotspur continue their brilliant European-streak against AC Milan?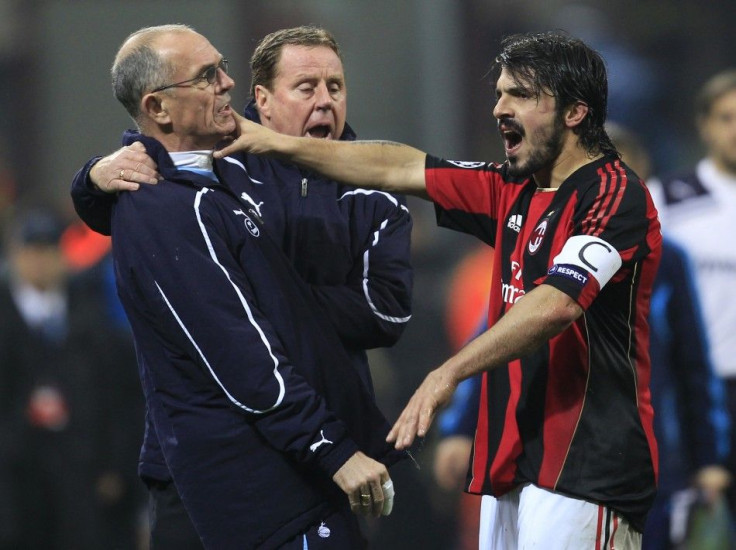 Click here to follow the live-coverage of the Champions League tie between Tottenham Hotspur and AC Milan!
After creating a shock upset at the San Siro in their last meeting, Spurs will look to make use of their advantage and advance to the quarter-finals of the Champions League against AC Milan at the White Hart Lane.
The clash at the San Siro, a little over three weeks back, was far from a classic. It was, however, entertaining and provided it's ample share of controversy. Gennaro Gattuso was in the thick of it all, launching an attack on Tottenham's assistant coach Joe Jordan after the game, marring Crouch's goal which gave Spurs a 1-0 advantage going into the second leg. The victory was all the more impressive as they did it without the services of their star player Gareth Bale who was injured at the time.
What will daunt the Italians is the news that Bale has recovered from his six-week injury lay off. He came on as a sub in Spurs' weekend game against Wolves and came through the tie without any ill effects. Spurs are also boosted by the news that their ballistic midfielder Van der Vart also recovered and is if fit to play a part.
On Tuesday, Spurs manager Harry Redknapp highlighted the importance of their recoveries, saying, When Gareth came on (against Wolves) and started to run with the ball, it was exciting. We've missed that for the last five or six weeks. That was his first real exertion for six weeks. He started straight away to run with the ball and when he does that, he scares people to death. He carries the game at the opposition and that makes a massive difference.
He also shed light on their fitness conditions. His (Bale's) back's fine but he was stiff in the legs. It's touch and go. We'd love to start with him but if he's not quite right I wouldn't want to take a chance.
On Van der Vaart, he said, Van der Vaart has a good chance for Wednesday, I hope he'll be fit.
Milan will travel to London after an impressive 1-0 win at Juventus in the weekend, which sees them hold a firm five point lead at the top of the Serie A table. Though they were far from their best in the first leg against Spurs, Milan will look to overcome the 1-0 deficit. However, they are without key players for the tie and will face the Londoners with a makeshift defence. Andrea Pirlo and Massimo Ambrosini are both injured while Gattuso picked up a yellow card in the first leg and will miss the second leg.
Milan coach Massimo Allegri said his side could not repeat the dire performance of the first leg bus was confident in his side's ability to overturn the deficit.
He said, We can do it because we're a strong team and we're in good shape, physically and mentally. The first leg was a strange game. We know that Tottenham is a strong team and we can't commit the errors made at the San Siro.
Prediction -
Spurs have been in impressive form at home in Europe this season, and it should see them through, especially with the boost provided by the returning Bale and Van der Vaart. A 2-1 Spurs win looks likely, though it will be tense and nervy.
Click here to follow the live-coverage of the Champions League tie between Tottenham Hotspur and AC Milan!
© Copyright IBTimes 2023. All rights reserved.