Matt Harvey Bar Fight? Mets Star Nearly Involved In Brawl Over Girl; 'He Was In The Wrong Place At The Wrong Time,' Rep Says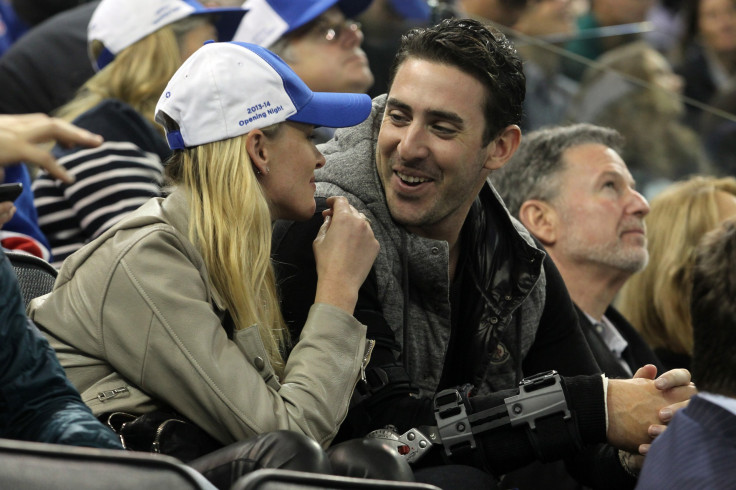 Mets pitcher Matt Harvey nearly became involved in a fight at a New York City nightclub on Friday, according to a report.
Harvey, 25, partied at The Gilded Lily lounge in New York City's Chelsea neighborhood on Thursday, the New York Post's Page Six reports. At around 2:30 a.m. on Friday morning, a member of the Mets star's group got into a fight with another group of clubgoers over a girl.
"Matt was there with friends when a fight broke out over a girl between someone in his group and another group at a nearby table," an eyewitness told the New York Post. "Matt was right there. Somebody lunged at him and his group, he stepped aside and left. Security broke things up."
According to the Post's sources, Harvey had no role in the fight. He was due to appear at an MLB Fan Cave event on Friday morning, and left the nightclub early enough to appear "well rested," the newspaper said.
A representative for Harvey referred to the nightclub fight as an "unfortunate incident," stating that his client "was in the wrong place at the wrong time."
Meanwhile, a Mets representative stressed that Harvey had not participated in the fight. "Matt was not involved in any altercation," he told the Post. "Those who were, were escorted out of the venue."
The nightclub altercation occurred just hours after Harvey discussed his off-the-field behavior in an interview with the newspaper. "I guess having a life outside of baseball is sometimes not OK," Harvey said Thursday. "I live my life. I enjoy going to Rangers games. I enjoy going to Knicks games. I'm a big sports fan, so going to games is not something I'm going to change doing. I can't help what people think."
Harvey drew criticism in April after he posted a photo of himself giving the middle finger on Twitter to celebrate the six-month anniversary of his successful Tommy John surgery. The 2013 NL All-Star selection took the post down and deleted his Twitter account, but refused to apologize for the photo.
"I'm not going to apologize for being myself and having a good laugh at a funny little picture, but I've kind of had enough with Twitter," he said.
© Copyright IBTimes 2023. All rights reserved.