Mauritius inflation rises in Sept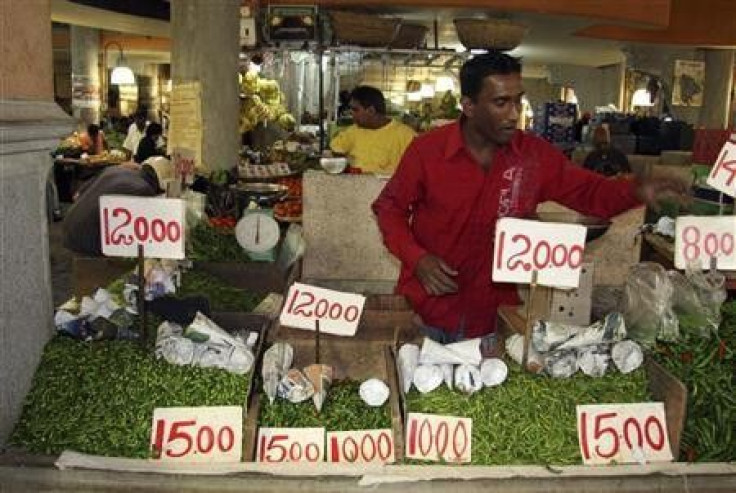 Mauritius' year-on-year rate of inflation slowed for a second straight month, with some analysts saying this gave the central bank room to give the economy a boost.
Annual inflation fell to 6.3 percent in September from 6.5 percent a month earlier, helped by a fall in communication costs.
Some economic analysts said the falling year-on-year rate -- used by the central bank to determine monetary policy -- showed policymakers could do more to spur growth after the government cut its 2011 economic growth forecast.
In the present economic circumstances and given the slowdown in our main export and tourism markets, we should strike a better balance between growth and inflation, said Swadicq Nuthay, a Port Louis-based economist with AXYS Group.
The government last month revised its growth outlook to 4.1 percent from 4.5 percent previously. Two weeks earlier, the central bank had trimmed its own prediction to 4.4 percent and left its key repo rate unchanged at 5.50 percent, citing underlying inflationary pressures.
Some analysts said the decision was too cautious.
On an annual average basis, the rate of inflation in September rose for a 15th straight month to 6.2 percent from 5.8 percent in August.
The Central Statistics Office said the consumer price index edged down 0.1 percent from a month earlier, driven by a 4.7 percent fall in communication costs and a 0.9 percent decline in transport prices.
Food and non-alcoholic beverages prices rose 0.4 percent, clothing and footwear costs were up 0.3 percent, while housing, water, electricity, gas and other fuels saw prices inch up 0.1 percent.
The central bank expects the annual average rate of inflation to reach 6.6 percent by the end of 2011, while it sees the year-on-year rate slowing to 5.1 percent.
Inflation has been accelerating in the Indian Ocean economies and on mainland East Africa, with price pressures particularly strong in Kenya, Uganda, Tanzania and Ethiopia.
© Copyright Thomson Reuters 2023. All rights reserved.
FOLLOW MORE IBT NEWS ON THE BELOW CHANNELS