Max Verstappen Net Worth: How Much Will Racer Earn From F1 Championship Win?
KEY POINTS
Max Verstappen is likely getting $42 million for 2021
He is the second-highest-paid F1 driver in the world
Verstappen got $60 million from Red Bull in 2020
Belgian-Dutch racing driver Max Verstappen, considered one of the highest-paid Formula One (F1) drivers, stands to get a whopping $42 million for 2021.
This, after the 24-year-old Red Bull driver bagged the 2021 F1 world title at the 2021 Abu Dhabi Grand Prix, beating seven-time champion Lewis Hamilton on the final lap.
Verstappen is the second-highest-paid F1 driver in the world, with $25 million in projected salary for 2021, according to Forbes.
Because the racer emerged victorious in the recently concluded competition, he is projected to get another $17 million in bonuses this year.
The outlet stated that Hamilton, who replaced Michael Schumacher at Mercedes in 2012, remains to be the number one highest-paid F1 racer, with $55 million in salary and $7 million in projected bonuses for 2021.
F1, considered the highest-earning and paying sport, is expected to generate some $1.38 billion in revenues this year. The revenues are divided between the teams that take part in the race. The prize money makes 47.5% of F1's earnings.
The total profit is split in two, with 50% to be distributed among the top 10 teams in the competition and the other half to the F1 group and shareholders. The amount given to each team is not made public, as per AS.
Since F1 does not award the prize money directly to the drivers, whatever amount Verstappen would get would come from Red Bull.
Verstappen's successful 2020 season for Red Bull, with a third-place finish, earned him millions in bonuses. According to Celebrity Net Worth, the pro racer got $60 million from his team in 2020.
In 2015, then 17-year-old Verstappen entered the 2015 Australian Grand Prix.
At the age of 18, he won the 2016 Spanish Grand Prix on his debut for Red Bull, becoming the youngest-ever driver and the first Dutch driver to win the competition.
Verstappen will remain at Red Bull until at least the end of the 2023 season after signing a contract extension.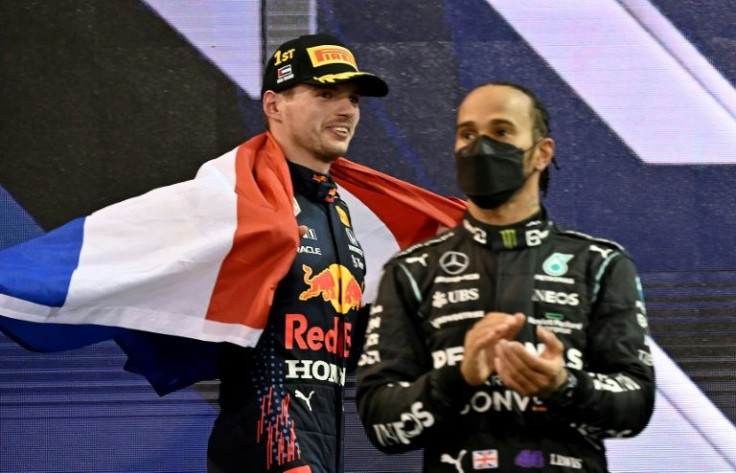 © Copyright IBTimes 2023. All rights reserved.