Maya Peterson, Black Student Body President, Forced To Resign For Photos Mocking White Classmates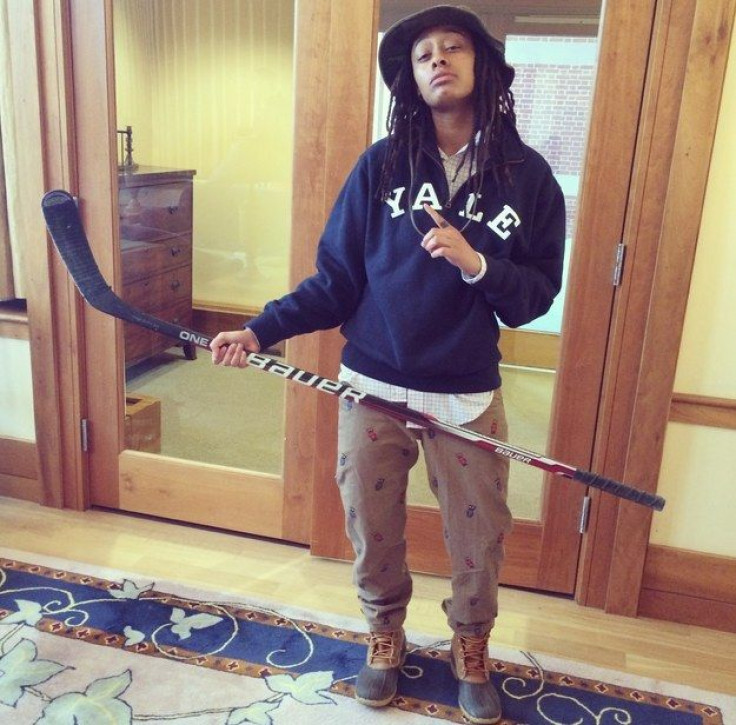 A New Jersey prep school student probably will think twice about what she posts on social media after she was removed from her student body presidency for "offensive" images she posted.
Maya Peterson was the first black female student president at the prestigious Lawrenceville School. But the New Jersey prep school student says she was forced to resign last year for images she took that appeared poked fun at her "typical white classmates," reports BuzzFeed.
In a picture posted to her Instagram account, Peterson can be seen holding a hockey stick and wearing duck boots and a Yale sweatshirt. The image was hashtagged #romney2016, #confederate and #peakedinhighschool. She also said in the post that he she was representing a typical "Lawrenceville boi."
Around three weeks after posting the images, Peterson met with the school's administrators about the photos. They believed the images were offensive and told Peterson she would face disciplinary action if she didn't resign from her position.
Though she gets why the pictures may have upset some people, Peterson told BuzzFeed she is unapologetic about posting them, as a joke, she says. She added that the photos were a response to the backlash she received for her senior photos that featured 10 of her black friends raising "Black Power" fists.
"I understand why I hurt people's feelings, but I didn't become president to make sure rich white guys had more representation on campus," Peterson said. "Let's be honest. They're not the ones that feel uncomfortable here."
According to the New York Daily News, ahead of the photo incident, Peterson was already an outspoken and controversial figure at the school. In 2012, following the re-election of President Barack Obama, she posted a celebratory message on Facebook that some of her classmates took issue with.
"As a black and Latino, gay woman in the United States of America, today is a momentous day," said the post.
She later followed up that post with an additional Facebook message that read: "I'm sorry to all the rich white men who have failed to elect a president that endorses their greed."
© Copyright IBTimes 2023. All rights reserved.