McDonalds (MCD) And KFC (YUM) See China Sales Fall: Why Is One Beating The Other?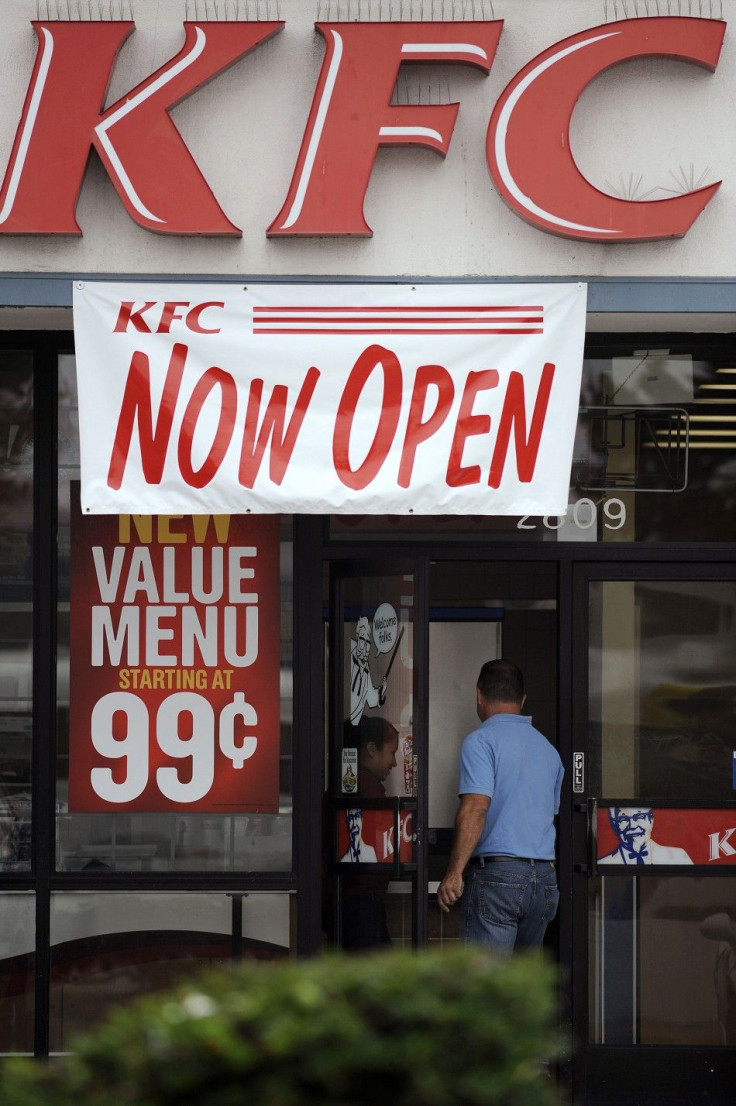 As global sales from fast-food giants fluctuate monthly from region to region, at least one clear trend has emerged over the past several months: weak sales from major international brands like McDonald's Corporation (NYSE:MCD) and Kentucky Fried Chicken (NYSE:YUM) in China.

On Tuesday, McDonald's reported that its sales fell 0.5 percent in August for the overall Asia-Pacific, Middle East and Africa region, and noted sales contractions in China.

Although McDonald's typically doesn't isolate its China sales figures specifically, the result is in line with sales figures over the last few months, where China has consistently been a drag on mixed global sales.

According to the company's filings, July and June sales also indicated lackluster demand from Chinese consumers, and the entire second quarter suffered lower Chinese sales, partly due to fears over Avian influenza.

That's despite McDonald's 249 new store openings in China so far in 2013, according to the company's second-quarter results. That expansion is the quickest of any single country for McDonald's this year, and places China as its third-largest market.

KFC has fared just as badly, if not worse. In a regulatory filing from Friday, KFC's parent, Yum! Brands, Inc., noted that its China sales fell 10 percent in August, with a 12 percent decline for KFC.

For the third quarter overall, there was a 14 percent sales decline for KFC, which Yum! attributed to bad publicity over a December 2012 poultry food scare incident.

Since Yum! tends to be the fast-food market leader there among similar brands like McDonald's, it bears the brunt of any bad publicity related to food safety, Morningstar analyst RJ Hottovy told International Business Times.

Those latest KFC sales figures are merely continued fallout and shouldn't surprise analysts with existing weak expectations, he said.

"Every time there've been some food quality scares, it usually takes a good full year, or at least nine months, to recover same-store sales," said Hottovy, who pointed out 20 percent sales declines earlier in the year.

Hottovy believes that sales will slowly recover for Yum!, so that in 2014 Chinese consumers will regain their appetite for the Colonel's products.

But others, like Zacks Investment Research equity strategist Tracey Ryniec, seem less keen. Ryniec tweeted on Monday, pointing out the dismal same- stores sales record in the past three quarters for Yum!:
Ryniec declined a request for comment. Zacks analysts' long-term views are in line with Hottovy's, however, as they expect the company to recover from a poor China business in 2014, thanks to sold fundamentals and experience dealing with similar publicity scares in the past.

Citigroup Inc. (NYSE:C) analysts, too, noted that, at least according to KFC itself, the brand has been most hurt by poultry safety and bird flu issues that actually touch upon the entire industry.

"Many consumers consider the issue to be industrywide, but KFC has been impacted the most, according to the company," wrote Citi analysts in a note from Monday.

KFC's emergency response to the food safety concerns, nicknamed "Operation Thunder," involved cutting off about 1000 of its riskier chicken suppliers and running 30-second TV ads to alleviate consumer fears.

Even as analysts expect KFC and Yum! to recover, at least one question remains.

"Questions remain whether China will see full recovery, or will the variety of headwinds lead to permanent brand damage," wrote Barclays PLC (LON:BARC) analyst Jeffrey Bernstein in a note on Monday.
© Copyright IBTimes 2023. All rights reserved.
FOLLOW MORE IBT NEWS ON THE BELOW CHANNELS