KFC Defends Fried Chicken Quality in Response to Reddit Post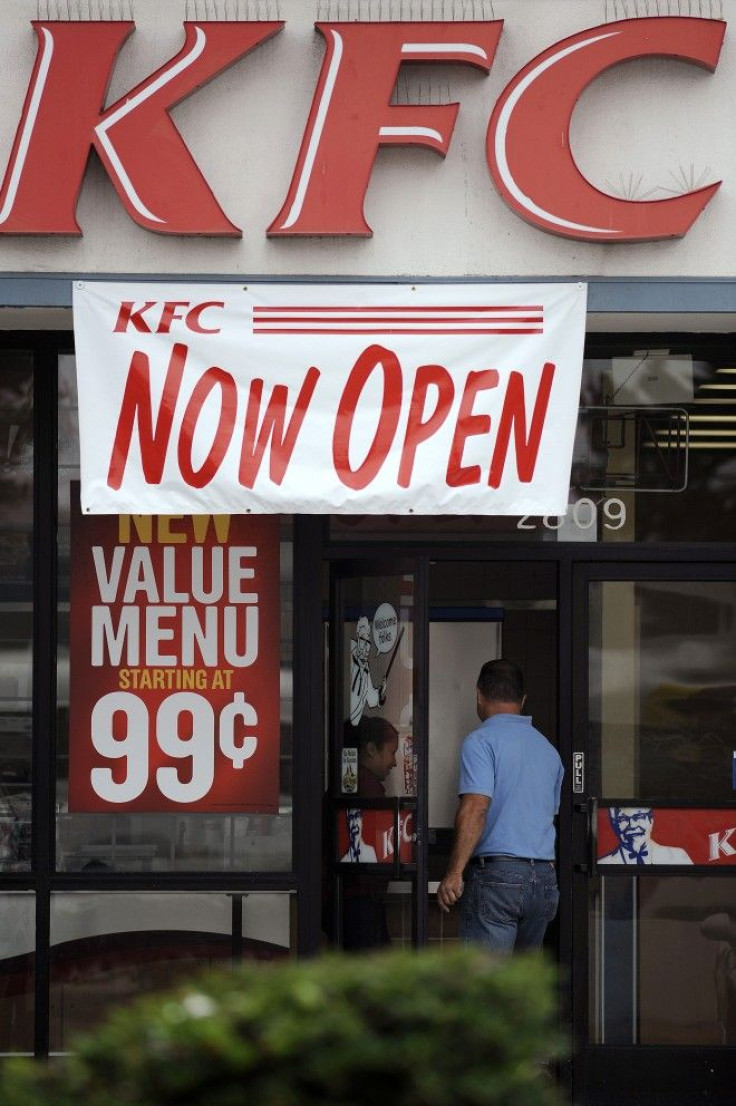 A post on social news web site, Reddit, has caused some consumers to question the food quality at Louisville-based fast food chain KFC. The restaurant chain, however, takes issue with such anonymous Internet postings.
I'm never eating in KFC again, an initial post on Reddit stated. User richardsim7 included a striking image with the post of pieces of fried chicken purchased from KFC with what appears to be a part of the animal not normally included in a meal. The image can be found here.
In a response to the post, an allegedly former employee at KFC, Reddit user Northumberlo, claims that the picture is not uncommon in his experience.
I worked at a KFC for 4 years when I was in high school. This is fairly common and usually we would remove (by hand) any organs that remained. Lungs, kidneys and liver were more common and every now and then we'd find a heart, he wrote, adding, then of course there's the odd mutant with an extra wing attached and chickens that aren't fully cut up.
He explains that by odd mutant he means a wing attached to [a] rib attached to [a] thigh attached to [a] leg.
We contacted KFC to investigate whether there have been claims made in the past about food quality and whether the company has found lungs, kidneys [or] liver mixed in with its chicken products.
KFC spokesman, Rick Maynard, told the International Business Times that KFC takes food quality issues very seriously.
KFC buys its quality chickens from the same trusted brands that consumers buy from when shopping in local supermarkets. Our standards for product quality meet or exceed all government requirements, he wrote in an email statement to IBTimes.
In a direct response to the Reddit post by the alleged former employee, Maynard denied the possibility of odd mutant chickens and threatened legal action for such false accusations.
Any anonymous Internet postings about 'mutant' chicken being served would be absolutely false, and it would be misleading and irresponsible to report something like that as fact. If such unconfirmed and false information were reported, the brand will strongly consider all legal remedies available to it, he wrote to IBTimes.
Maynard added that consumers can contact KFC regarding food quality issues as concerns are immediately investigated. KFC's corporate web site also gives customers an opportunity to share details about their experience with the company.
Nothing is more important to us than food safety and product quality, he wrote.
Reddit users richardsim7 and Northumberlo did not respond to further questions from The International Business Times.
KFC is a fast food chain that specializes in chicken pieces and buckets of chicken, but also sells wraps, sandwiches and salads. The franchise was founded in 1952 by Colonel Harland Sanders as Kentucky Fried Chicken; however the company's original idea goes back to 1930.
There are more than 5,200 KFC restaurants in the U.S. and more than 15,000 around the world. KFC is best known for its Original Recipe chicken made with a secret blend of 11 herbs and spices.
© Copyright IBTimes 2023. All rights reserved.