Medical Marijuana Takes Over Asia Despite Duterte's Drug War
Expectations are soaring that a booming market for medical marijuana is emerging in many Asian countries.
This growth comes despite the stigma around the cannabis plant and the harsh punishment for drug peddlers in many countries as in the Philippines' war on drugs sustained by President Rodrigo Duterte's campaign against narcotics.
The latest cannabis news is that many Asian nations are softening stand on the once-taboo drug, and hospitals are readying to experiment with medical marijuana. Among the early movers in the region include South Korea and Thailand that legalized medical cannabis in the past 10 months.
Despite the softer tone of policymakers in Asia, the plant remains illegal in the majority of nations. Still, Prohibition Partners sees Asia's potential medicinal cannabis market to grow into $5.8 billion by 2024.
In many Asian countries possessing, trafficking and consuming of marijuana will invite harder punishments.
Philippine's narcotics crackdown has already killed thousands of people and now the UN Human Commissioner for Human Rights Michelle Bachelet is readying for a comprehensive international review of the campaign. The U.N move elicited a hard reaction from Duterte.
But the war on drugs seems to have made no influence in the thinking of some of its neighbors.
Legalizing medical cannabis can be a game-changer
Malaysian Health Minister Dzulkefly Ahmad said drugs have killed many people but "wrongheaded governmental policies have destroyed many more. I think it's obvious that after 40 years of war on drugs, it has not worked. There should be the decriminalization of drugs."
In his view, legalizing medicinal cannabis would be a "game-changer."
Thailand launched its first legal cannabis greenhouse in February.
"The attitude is that it's already a part of traditional medicine," said Jim Plamondon, marketing head of Thai Cannabis Corporation.
Japan has also approved clinical trials for the cannabis compound Epidiolex used in treating epileptic patients.
In terms of rends, unlike Western markets where recreational cannabis is ahead of medicinal cannabis in market forecasts, Asia shows more demand for medical marijuana.
Those softening stand on cannabis also includes Singapore and China for the sake of medical applications via medical marijuana.
Aging population to be a market driver
"In Western markets, recreational cannabis is expected to outperform medicinal cannabis in market forecasts, but in Asia, the opposite is likely to be true," the consultancy said.
Among nations in the Asian region, Japan and China hold big potential as big consumers of medical cannabis.
The legalized marijuana market worldwide including recreational variant is worth $13.8 billion in 2018 and it will reach $66.3 billion by 2025, according to California-based market research group, Grand View Research.
According to the European Monitoring Centre for Drugs and Drug Addiction, both cannabis components CBD and THC are essential in medicinal practices to treat different symptoms and conditions.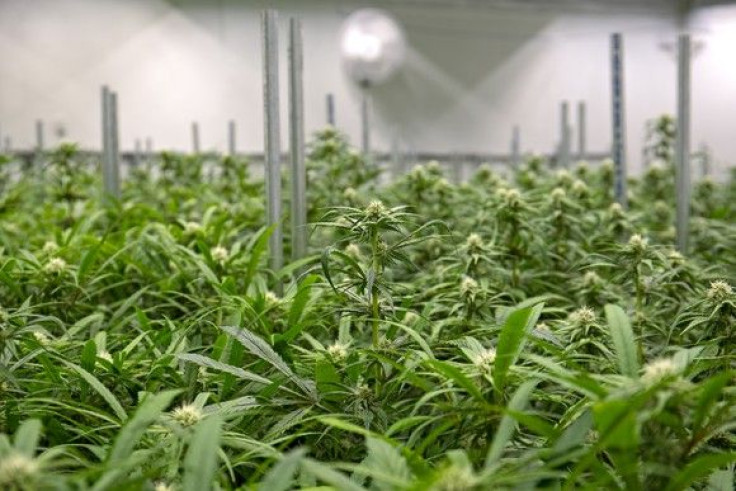 The rising proportion of elderly people in Japan will hike healthcare costs, the group's 2019 report said. The region's spending on healthcare will zoom to US$2.7 trillion by 2020.
China is also battling the problem of an aging population. "Chinese investors are warming up to the cannabis market," the consultancy said.
Hanma Investment Group (HMI) became the first company to extract CBD in China.
Risk of over expectations on business potential
Meanwhile, Hong Kong became the pioneer with its first-ever Cannabis Investor Symposium in November 2018.
However, there is caution by experts not to go overboard with expectations around the revenue potential of the legal cannabis market.
They cite the case of Canada where "earnings have been bleak due to high operational costs," per EY report October 2018.
Experts say Asian countries will take time to legalize the plant for recreational use and challenges remain for medicinal use as well.
The acceptance of "medical cannabis use will be slower in Asia because rates of general cannabis use are much lower there than the West and Asian policies towards the use of illicit drugs are punitive," noted Wayne Hall, substance abuse research professor at The University of Queensland.
So far Canada and Uruguay are the two nations that have fully legalized the recreational use of cannabis. But calibrated legalization of medicinal marijuana is going on worldwide including Israel, Australia, and Germany. So, Asia cannot stay away from that trend for long.
© Copyright IBTimes 2022. All rights reserved.
FOLLOW MORE IBT NEWS ON THE BELOW CHANNELS