Medicare Fraud: Prosecutors Want 175 Years For Farid Fata, Michigan Doctor Who Forced Chemo On Patients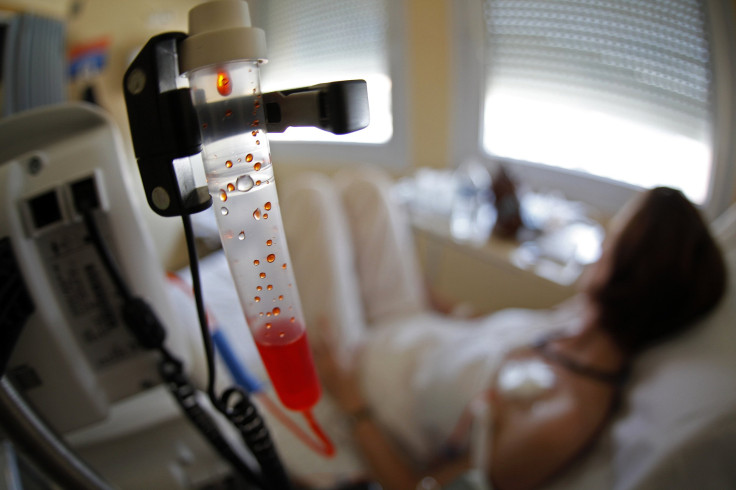 The sentencing hearing for a Michigan doctor who forced hundreds of patients to go through unnecessary chemotherapy was scheduled to begin Monday. Dr. Farid Fata ordered chemotherapy for some 533 patients who did not need or were even harmed by the treatment because they were terminally ill, their cancer was in remission or they had been improperly diagnosed, MLive reported. He pleaded guilty in September to more than a dozen counts of health care fraud, as well as other crimes.
Prosecutors have sought 175 years in prison for Fata, an oncologist. The doctor's lawyer has asked for a sentence of 25 years in prison, according to MLive.com. Prosecutors also asked that a district court judge order the doctor to pay $17.6 million back to Medicare and Blue Cross/Blue Shield of Michigan – a mere fraction of how much the doctor fraudulently billed the government.
Over the course of two years, Fata submitted $24.3 million in Medicare billing, more than any other hematologist or oncologist in Michigan, according to the complaint. From August 2007 to July 2013, his oncology centers billed Medicare about $109 million.
Fata was arrested in August 2013 after the FBI interviewed employees at the medical practices where the doctor worked. In September 2014, he pleaded guilty to 13 counts of health care fraud, two counts of money laundering and one count of conspiracy to pay or receive kickbacks.
"Dr. Fata has systematically defrauded Medicare by submitting false claims for services that were medically unnecessary, including chemotherapy treatments, Positron Emission Tomograph (PET) scans and a variety of cancer and hematology treatments for patients who did not need them," the criminal complaint filed in August 2013 read.
"Deliberate misdiagnosis of patients without cancer to justify expensive testing" was just one of the illegal acts laid out against Fata. "Distribution of controlled substances to patients without medical necessity" was another.
Victims and family members were expected to speak at the hearing, which could last for days.
One victim, Tim Parkin Sr., who submitted a statement to the court, said that after his cancer had gone into remission, he was given "52 treatments that I should never had." He said his immune system had been compromised as a result, and "now my bones hurt all the time" and "I'm sick all winter long because I can't even fight off a cold."
© Copyright IBTimes 2023. All rights reserved.
FOLLOW MORE IBT NEWS ON THE BELOW CHANNELS