Medicare Fraud: US Charges More Than 200 People For Stealing $712 Million In Largest Crackdown In History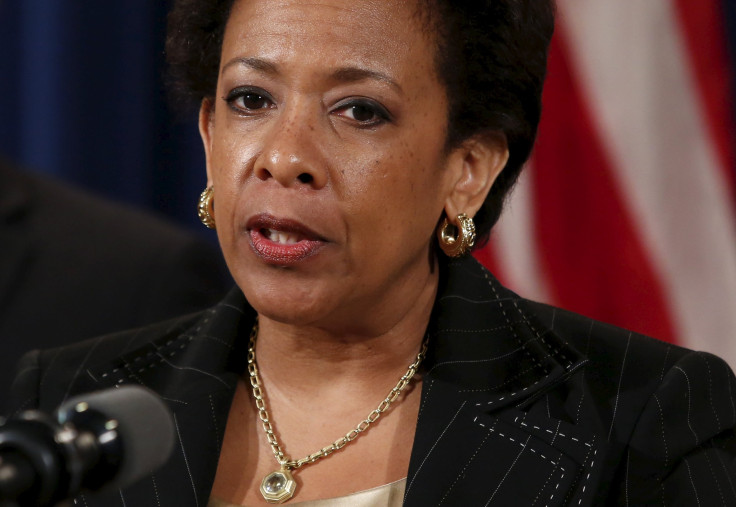 In the largest crackdown on healthcare fraud in U.S. history, federal officials charged more than 200 people, including doctors, nurses and medical professionals on Thursday for their roles in Medicare scams that cost taxpayers $712 million. Among the 243 people charged, 46 licensed medical professionals were accused of crimes ranging from money laundering to identity theft and conspiracy to commit healthcare fraud through Medicare, the federal health insurance program for people ages 65 and older.
"The defendants charged include doctors, patient recruiters, home healthcare providers, pharmacy owners, and others," U.S. Attorney General Loretta E. Lynch said in a statement. "They billed for equipment that wasn't provided, for care that wasn't needed, and for services that weren't rendered."
The accused individuals work in a variety of specialties within the health care industry including pharmacy, occupational therapy, psychotherapy, home healthcare and medical equipment. About 44 of them were accused of committing fraud through Medicare's prescription drug benefit program known as Part D. Lynch and Department of Health and Human Services (HHS) Secretary Sylvia Burwell announced the sweep of charges on Thursday along with FBI Director James B. Comey.
The crimes were committed in cities across the country from Tampa, Fla. to Detroit, Mich. and Los Angeles, Calif. Administrators at a mental health treatment facility in Miami, Fla. allegedly received about $32 million from Medicare for intensive treatments that were not delivered between 2006 and 2012. In Dallas, six owners of a company that sent physicians on house calls were accused of requesting $43 million for a single doctor's services and billing for 90-minute appointments when a typical visit actually only lasted 15 or 20 minutes. A group of co-conspirators in New Orleans are said to have mailed glucose monitors to Medicare patients across the country who didn't' need them, and collected more than $22 million from the program.
The charges were lodged by the Medicare Fraud Strike Force, a joint Department of Justice and HHS enforcement group formed in 2007 to weed out cases of healthcare fraud across the country. So far, the group has charged 2,300 people with falsely billing Medicare for over $7 billion. The Affordable Care Act dedicated $350 million in new funds to the fight fraud, and expanded the work of the team from two cities to nine locations.
© Copyright IBTimes 2023. All rights reserved.
FOLLOW MORE IBT NEWS ON THE BELOW CHANNELS