Menendez Indictment: Florida Doctor And Associate Of Senator Indicted On Fraud Charges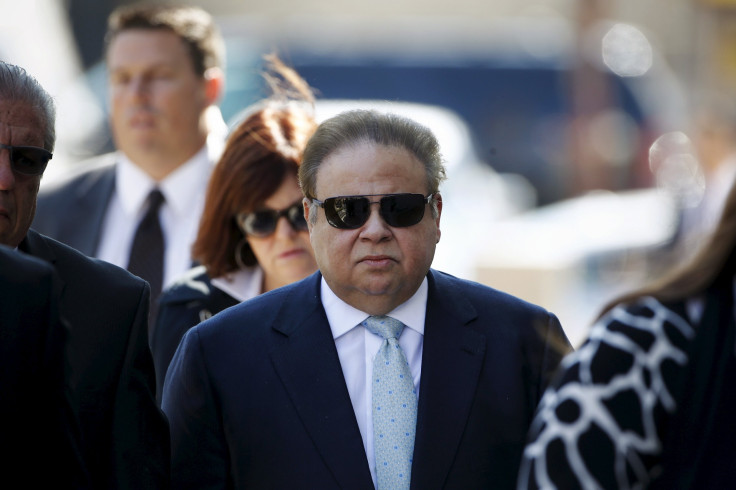 A Florida ophthalmologist who allegedly donated more than $1 million to Sen. Robert Menendez (D-N.J.) in return for legal help was indicted by Florida authorities for 76 counts of fraud and other charges on Tuesday. Salomon Melgen, 61, is accused of making millions off fraudulent diagnoses and raking in $8.9 million from Medicare in a prescription fraud scheme. Melgen now faces indictments in both New Jersey and Florida in relation to the fraud schemes.
Between 2004 and 2013, Melgen allegedly falsified patient records so to profit off their prescriptions. His biggest alleged scheme was to falsify records so a patient appeared to have macular degeneration on paper. Then he would prescribe the patients Lucentis, which treats the condition, but would split each dose and bill them for a full dose.
"The defendant would purchase the drug from the manufacturer, Genentech, arrange to have the 'single-use' vials split into multiple doses and administered to multiple patients, many of whom were falsely diagnosed ... and then separately bill Medicare and other health care providers at the reimbursement rate for each full dosage," prosecutors said in a statement, according to Reuters.
He also allegedly falsified documents when federal regulators began looking into discrepancies in his Medicare charges. A New Jersey grand jury indicted Melgen and Menendez on April 1 on charges of conspiracy to commit bribery, fraud and violations of travel regulations in New Jersey, alongside Menendez. He allegedly paid Menendez for his help in resolving the fraudulent Medicare charges and for help getting travel visas for foreign girlfriends, according to the Associated Press.
Both Melgen and Menendez pled not guilty to their charges in a New Jersey court and were released on bail. Melgen's lawyers have not yet responded to the indictment, according to Bloomberg. He is due in a West Palm Bech court on Wednesday.
© Copyright IBTimes 2023. All rights reserved.