Medicare Overpays For Penis Pumps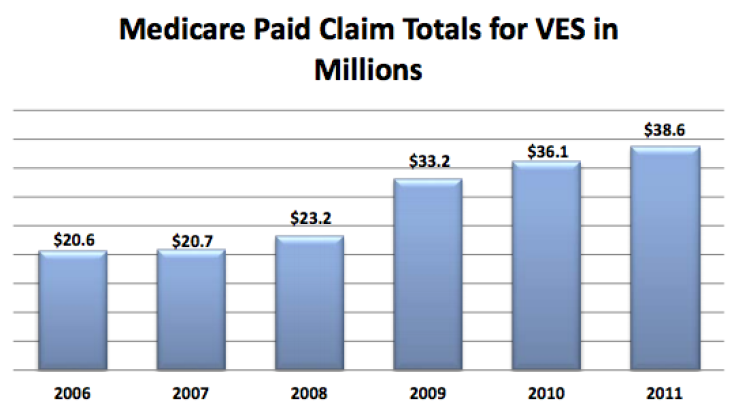 The U.S. Medicare program has been overpaying for penis pumps.
The U.S. Department of Health and Human Services said on Monday that Medicare paid $172 million between 2006 and 2011 on penis pumps for patients.
Yearly claims for vacuum erection systems, also known as VES, during that period nearly doubled from $20.6 million annually to $38.6 million in 2011, according to a report from Reuters.
Before you snicker too loudly realize that despite that sophomoric inclination VES are one of only a few treatments that work for erictile dysfunction, according to The Mayo Clinic, via Reuters.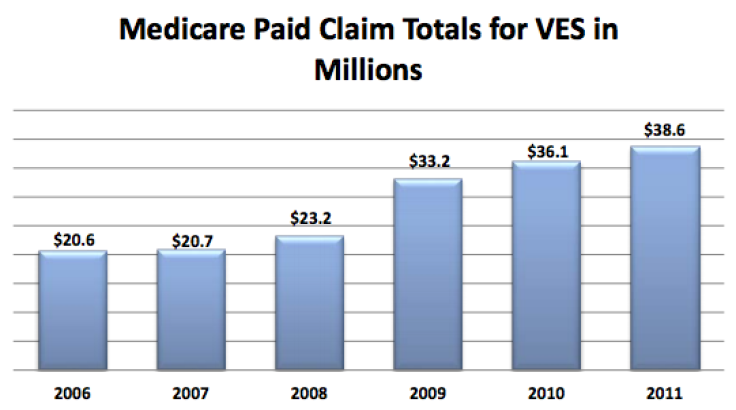 According to the Reuters report,
"Medicare payment amounts for VES remain grossly excessive compared with the amounts that non-Medicare payers pay," said the report, dated December 2013. "Medicare currently pays suppliers more than twice as much for VES as the Department of Veterans Affairs and consumers over the Internet pay for these types of devices."

If Medicare had adjusted its payments to approximately the price non-Medicare payers pay, the U.S. government would have saved an average of about $14.4 million for each of the six years, the report said.

"Considering the strain retiring baby boomers will soon be placing on Medicare's budget, shouldn't we be focusing this entitlement program on real, life-saving treatment and equipment to serve the health needs of seniors - instead of subsidizing penis pump purchases?" Ben Domenech of the Heartland Institute think tank said in an email statement.

"And to those seniors who really do want one," added Domenech, "just buy it yourself - you don't need to send the bill to your fellow Americans."
© Copyright IBTimes 2023. All rights reserved.
FOLLOW MORE IBT NEWS ON THE BELOW CHANNELS