Mediterranean Migrant Crisis: EU Launches Naval Operation Against Traffickers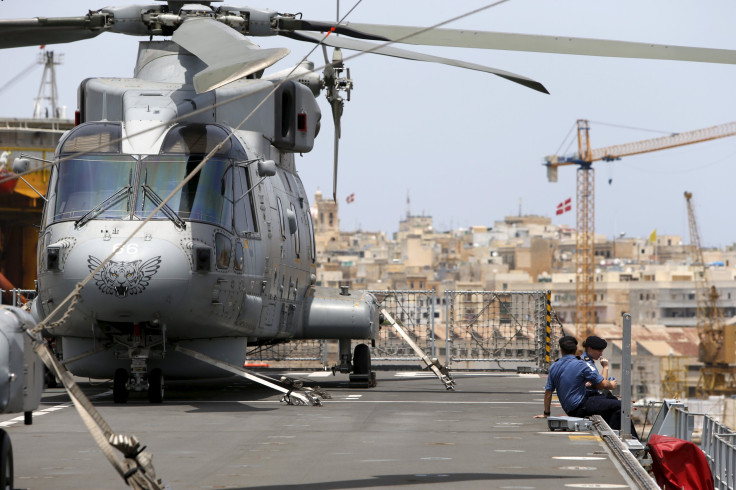 The European Union launched a naval operation on Monday that seeks to stop human traffickers from plying their trade across the Mediterranean, a practice that has sent thousands of migrants to Europe. The naval operation was officially launched by EU foreign ministers at a Luxembourg meeting, the Associated Press reported.
The new initiative will see ships operate in international waters to stem the flow of the dozens of boats that set off from Libya each week, resulting in thousands of migrants landing in Italy and Greece or capsizing and drifting during the treacherous crossing.
"We will start implementing the first phase of the operation in the coming days. This covers information-gathering and patrolling on the high seas to support the detection and monitoring of smuggling networks," EU foreign policy chief Federica Mogherini reportedly said. "The targets are not the migrants. The targets are those that are making money on their lives and too often on their deaths."
The EU also hopes to gain approval from the United Nations to operate in Libya's territorial waters, which would give them permission to destroy the traffickers' boats within the country itself. The EU's plan is to "dismantle the business model" of the traffickers by destroying their boats, Mogherini said.
Gaining Libya's consent to operate in its territorial waters has been difficult because of an ongoing conflict between two rival governments, which are both vying for control of the nation. An unnamed U.N. Security Council official had earlier told Reuters that the Libyan factions were unwilling to open their borders to the EU's navy before the ongoing U.N.-mediated peace talks in the country had borne fruit.
"What (the Libyans) are basically saying now is that 'We're not going to decide (on consent for the EU mission) until we know where we are with the Leon process,'" the diplomat told Reuters earlier in June. "It is stuck, frankly."
The plan to sink traffickers' boats has come under heavy criticism from refugee groups and experts, who warn that it is a short-term solution that does not address the roots of the conflict and cuts off a possible escape route for thousands riven by violence.
Tuesday Reitano from the activist group Global Initiative Against Transnational Organized Crime said the EU operation was nothing more than "sound and fury," according to the AP. "It's going to cost a lot, it's going to look very impressive, with naval boats patrolling up and down, but it's certainly not going to have a long-term impact."
An unnamed senior EU diplomatic official told the AP that the current operation would see the deployment of five naval units led by the Italian aircraft carrier Cavour, which would be joined by two submarines, three surveillance planes, two drones and two helicopters.
© Copyright IBTimes 2022. All rights reserved.
FOLLOW MORE IBT NEWS ON THE BELOW CHANNELS