Meet Jake Rush, Republican Candidate And Vampire Role-Player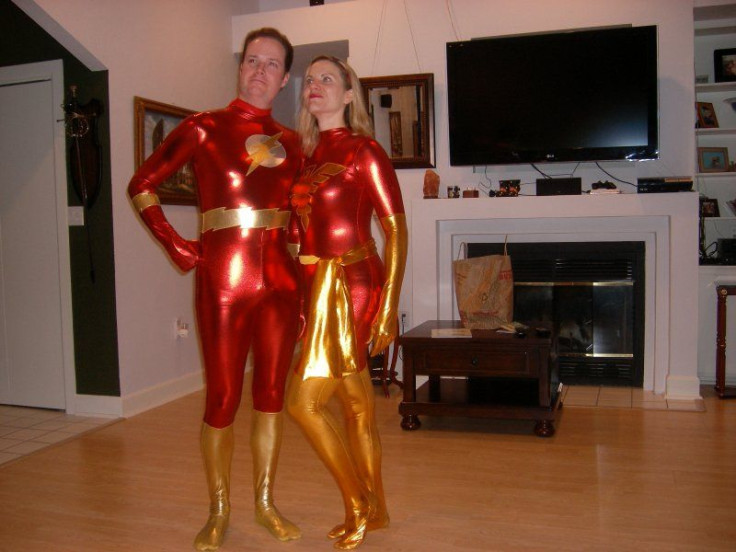 Meet Florida congressional candidate Jake Rush. By day, he's an attorney, a former sheriff's deputy and a self-described conservative straight-shooter. By night, he's a vampire.
Or at least he plays one in "Vampire: The Masquerade," one of several Gothic-themed role-playing games Rush takes part both online and in person, under aliases such as "Chazz Darling," "Staas van der Winst" and "Archbishop Kettering." Rush's official campaign video may position him as a white-bread Southern conservative seeking to unseat incumbent Rep. Ted Yoho in the Republican primary for North Florida's 3rd District, but it doesn't mention much about his long love affair with Gothic role-playing games.
As originally unearthed by the Saint Petersblog, Rush has for years been a member of The Mind's Eye Society, an online group dedicated to role-playing games not dissimilar from Dungeons and Dragons, but with a Gothic supernatural bent. As Business Insider reports, Rush is also a member of a Gainesville live-action role-play (LARP) group, the Covenant of the Poisoned Absinthe, which routinely meets and performs in costume.
For the most part, Rush's love of vampire role-playing games seems relatively harmless. After all, it's not the 1980s anymore, and most people understand that enjoying a game similar in theme and mechanics to Dungeons and Dragons isn't a sign of moral degeneracy. Even with their somewhat Gothic bent, groups like the Mind's Eye Society are mostly just harmless geeky, theatrical fun. One post by Rush, however, seems to hint at something slightly darker.
In one post on the now-deleted Yahoo role-playing message board FallenCult, Rush appears to make a rape threat against a fellow player. It's possible he was speaking "in character" as Chazz Darling, simply acting out a part in an ongoing narrative, but the content is still more than a little disturbing.
At first I thought you were just stupid and I wanted to stick my d**k in your mouth to shut you up while I snorted a line off my new machete that was blessed by Rui (sic) but then I remembered that you were typing so my d**k would really have to be in your hands to keep you from typing but since you are walking in Omaha that's not really realistic right now.

I'm sorry, I tried.

Rae tells me that you are a Maiden, and it's your job to be kind of stupid and that I'm not supposed to have intercourse with Maidens.

You shouldn't believe everything that people tell you or you're going to end up naked and sore, tied to the floor of a van marked "Free Candy."

And stop letting people torpor (sic) you.

–Chazz Darling

Power of Discord

Important member of the LS
On Tuesday, Rush addressed the Saint Petersblog expose, saying he is an actor and is attracted to the variety of roles the games offer. He did not directly comment on his seemingly threatening comments under the Chazz Darling alias, but seems to have obliquely referred to them by claiming that as a role-player, he's taken on roles of both heroes and villains.
"All my life, I've been blessed with a vivid imagination from playing George Washington in elementary school to dressing up as a superhero last Halloween for trick or treaters. Any cursory review of the Internet will show that I have played heroes and villains," Rush said in a statement.
Rush also claimed that he never made an effort to hide his involvement with the Mind's Eye Society and other role-playing organizations.
"I have never hid nor shied away from disclosing my hobby activities. When I was hired at the sheriff's office, I fully disclosed my gaming and theatre background on the application, and these hobbies posed absolutely no problem or raised any flags. In fact, when applying for undercover work, these hobbies were considered an advantage, so much so my shift lieutenant nicknamed me 'Shakespeare,'" Rush wrote.
© Copyright IBTimes 2023. All rights reserved.
FOLLOW MORE IBT NEWS ON THE BELOW CHANNELS