Meet Olympics Mascot Vinicius: Facts About The Rio 2016 Character Promoting The Summer Games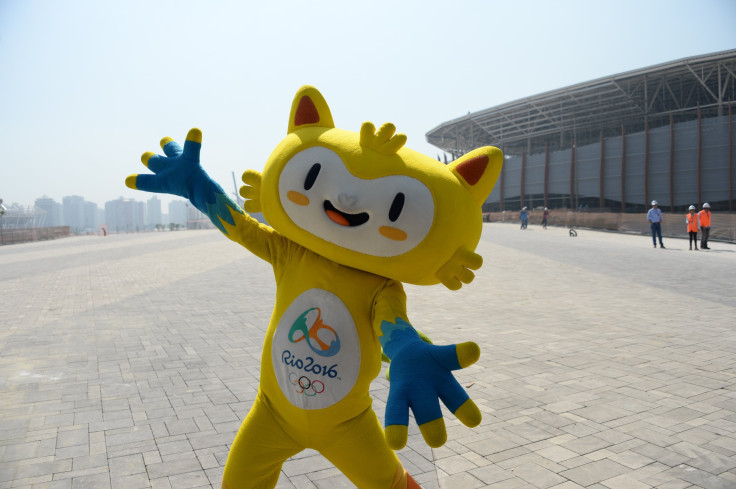 The mascot for the Olympic Games is almost always strange-looking, and Rio de Janeiro is no exception. Friday night will be the biggest event yet for Vinicius, the yellow cat-monkey-Pikachu-looking creature designed to represent Brazil and get spectators pumped for the Summer Games.
Vinicius — pronounced "vee nee see us" — is named after Vinicius de Moraes, a Rio-born poet and composer who died in 1980. Vinicius the mascot is "a mixture of all the Brazilian animals," according to the Rio 2016 website. He was born Oct. 2, 2009, the day that the International Olympic Committee awarded the 2016 games to Rio. These days, he resides in a treehouse in a forest where he spends time on social media.
In addition to networking, Vinicius is especially good at stretching, sniffing, running, jumping and imitating other animals.
"He loves Brazil, with its mixture of colors, people, accents, climates and habits," a narrator explains in an audio biography of Vinicius on the Rio 2016 website. "His mission is to fill the world with our happiness and celebrate friendship through sport."
Vinicius was chosen to represent the Rio Olympics in late 2014 after more than 300,000 members of the public voted on what their mascot should be. Vinicius and his friend, the Paralympics mascot Tom, beat out Oba and Eba as well as Tiba Tuque and Esquindim, according to the site. They were designed by Birdo Produções.
Tom was born the same day as Vinicius, but he's a plant — "a fusion of the most incredible parts of Brazil's sensationally diverse flora," according to the narrator. His hair is made of leaves, and whenever he needs something, he can just reach into his locks and pull out the solution. (Extremely useful.)
If you don't love Vinicius and Tom — though they're by far not the craziest Olympic animals to ever exist — you can take solace in the next round of mascots. In South Korea, PyeongChang county recently announced its creatures for the 2018 Winter Games: Soohorang, a tiger, and Bandabi, a black bear, the Korea Times reported.
© Copyright IBTimes 2023. All rights reserved.