What Is 'Gambiarra'? Rio Olympics Opening Ceremony Themes Include Sustainability And The Amazon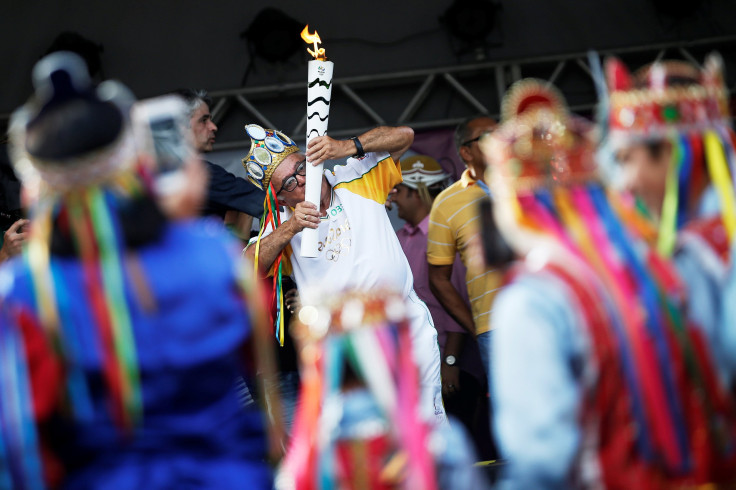 The opening ceremony of the Olympic games is always a chance for the host country to show off its culture. For Brazil this year, that will include something called "Gambiarra."
The themes of the Rio Olympics opening ceremony Friday will be the Brazilian smile, sustainability, the Amazon and "gambiarra." While the first three are self-explanatory, many viewers might be left wondering what "gambiarra" actually means.
Gambiarra, a Portugese word with no direct equivalent in English, is the Brazilian art and practice of creating through improvisation — using simple, makeshift strategies in order to repair or create what you need with whatever you have around you. There is also a science called Gambiologia based on the way the practice can interact with digital technologies, and an artistic movement that goes by the name "Gambiologia" that uses the practice for creative expression.
One way for English-speaking viewers to wrap their head around the concept would be the popular trend of "Life Hacks," simple tricks people use to make daily tasks easier, repurpose items or make common appliances work smoother. Articles with lists of so-called "Life Hacks" are very popular in the U.S. and are not a bad analog for "Gambiarra."
The opening ceremony's other themes -- sustainability and the Amazon -- will shine a light on some of the challenges facing the host country. Brazil is confronting a historic recession, deforestation in the Amazon rain forest, extreme poverty, human rights issues and the need for environmental sustainability.
Kátia Brasil, founder and executive editor of Amazônia Real, a weekly digital news magazine that covers the largely rural Amazônia region in the north, told International Business Times in June that the region rarely receives substantial media attention.
"These regions need to get more visibility because the media has such an important role in fighting the deforestation and other issues. Amazônia is 60 percent of the Brazilian territory," Brasil said. "Thirty million Brazilians live in this region. Most of the infrastructure and investments are coming to this part of the country, to energy — they have a huge impact on people's lives here. It is the main part of the country."
While the global media will, naturally, focus more on the sporting events than domestic political issues, the opening ceremony is always an opportunity to put a host country's identity on display.
The official opening ceremony of the 2016 Olympic Games in Rio de Janeiro is set to take place Friday evening at Maracana Stadium. The main program is scheduled to begin at 8 p.m. EDT. Viewers across the U.S. will see the NBC broadcast at different times depending on their time zones.
© Copyright IBTimes 2023. All rights reserved.