Megaupload, Megavideo Data Recovery Secret: How to Save Files Before Erasure Begins Thursday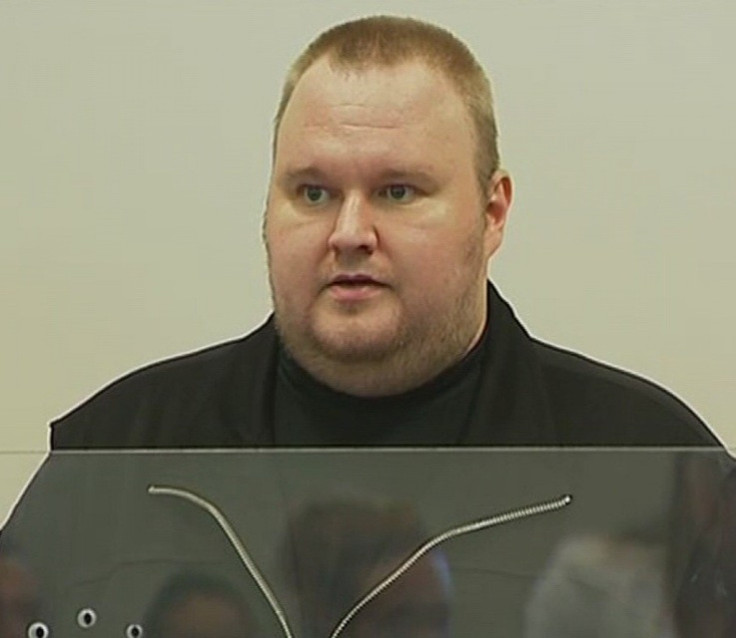 Data from Megaupload and Megavideo could be deleted as soon as Thursday, federal prosecutors said. The sites, which, according to prosecutors, facilitated millions of downloads of movies and music, were shut down by the United States government on Jan. 19. Founder Kim Dotcom, also known as Kim Schwartz, along with six others, were charged with charges of online piracy, including racketeering conspiracy, conspiring to commit copyright infringement, and conspiring to commit money laundering.
The company said that users use Megaupload and Megavideo to store personal documents, and have not been able to retrieve them since the sites were shut down. The company was hopeful that users would have access to the files they uploaded, but it is now looking like that won't be the case. But why can't users save their personal files?
Now there may be a way although it is by no means a guarantee.
In order to recover a file from Megaupload or Megavideo, you need to know the exact URL of your file. Search that in Google, and you should find the file description, file name, and file size from what you uploaded to Megaupload or Megavideo. Copy all of those details and again search for it on Google. Many times files on Megaupload or Megavideo are re-uploaded or indexed on other file-lockers such as RapidShare or 4Shared, where you can download it. It won't work in all cases, but for now, it may be your best chance to recover personal files from Megaupload until the server situation is resolved, if it ever is.
Meanwhile, the legal maneuvering continues in an effort to avert the catastrophic loss of so much personal data.
We of course would like to think the United States and Megaupload would both be united in trying to avoid such a consumer protection calamity whereby innocent consumers could permanently lose access to everything from word processing files to family photos and many other things that could never practically be considered infringing, MegaUpload lawyer Ira Rothken told TorrentFreak.com.
A letter filed Friday by the U.S. Attorney's Office for the Eastern District of Virginia said storage companies Carpathia Hosting Inc. and Cogent Communications Group Inc., which is paid by Megaupload and Megavideo to host files, may begin deleting data Thursday, the Washington Post reported. Megaupload and Megavideo use outside companies to host their data, but have not been able to pay the companies since the government froze their funds.
The site has contacted the U.S. Attorney's office to request that its assets are unfrozen so they could pay Carpathia and Cogent. Megaupload's assets were frozen by the United States. Mega needs funds unfrozen to pay for bandwidth, hosting, and systems administration in order to allow consumers to get access to their data stored in the Mega cloud and to back up the same for safekeeping, Rothken said.
The letter said that the government copied data from the servers, but did not physically take them, and now that the government has executed its search warrants, it has no more right to access the data. Prosecutors said that any issues that users have about their data must be taken up with Carpathia and Cogent. Neither Carpathia or Cogent were available for comment.
Users of Megaupload and Megavideo are taking action of their own in the meantime. Last week, users worldwide began communicating with each other and making a list of all the people affected by the shutdown in preparation to file a complaint against U.S. authorities.
The main priority, however, is ensuring that Megaupload and Megavideo users don't lose their personal files.
If the United States fails at helping protect and restore Megaupload consumer data in an expedient fashion, it will have a chilling effect on cloud computing in the United States and worldwide. It is one thing to bring a claim for copyright infringement it is another thing to take down an entire cloud storage service in Megaupload that has substantial non infringing uses as a matter of law, Rothken told TorrentFreak.
© Copyright IBTimes 2023. All rights reserved.