Meningioma: Dental X-Rays Linked To Common Brain Tumor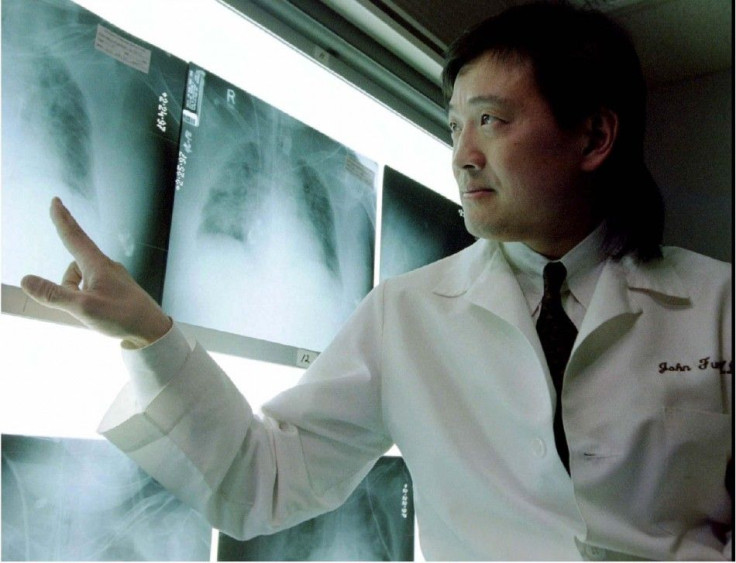 NEW YORK (Reuters Health) - A new study suggests people who had certain kinds of dental X-rays in the past may be at an increased risk for meningioma, the most commonly diagnosed brain tumor in the U.S.
The findings cannot prove that radiation from the imaging caused the tumors, and the results are based on people who were likely exposed to higher levels of radiation during dental X-rays than most are today.
It's likely that the exposure association we're seeing here is past exposure, and past exposure levels were much higher, said Dr. Elizabeth Claus, the study's lead author and a professor at the Yale School of Medicine in New Haven, Connecticut.
Claus and her colleagues write in the journal Cancer that dental X-rays are the most common source of exposure to ionizing radiation -- which has been linked to meningiomas in the past -- but most research on the connection is based on people who were exposed to atomic bombs or received radiation therapy.
There have been some studies that looked at dental X-rays, but they were from years ago and included fewer people than the current study, Claus noted. Still, they were generally in agreement with the new findings.
For her study, Claus' team recruited 1,433 people diagnosed with intracranial meningioma -- a tumor that forms in the tissues lining the brain -- between May 2006 and April 2011. All of the participants were diagnosed when they were between 20 and 79 years old and they were all from Connecticut, Massachusetts, North Carolina or the Houston or San Francisco Bay areas.
For comparison, the researchers also followed 1,350 people who were similar in age, sex and state of residence as the study group, but who had not been diagnosed with a tumor.
The study looked at how often people had three different types of dental X-rays. They included a focused image of one area, a number of images of the full mouth and a single panoramic view of the entire mouth. These are known in dentistry parlance as bitewing, full-mouth and panorex films, respectively.
Each person was interviewed by someone trained to administer a questionnaire that asked about demographic details, family history of cancer, pregnancy and medical history. The interviewers also asked -- among other things -- about the person's history of dental work and the number of times they had the three types of dental x-rays taken throughout their life.
The researchers found that those diagnosed with meningiomas were more than twice as likely as the comparison group to report ever having had bitewing images taken.
And regardless of the age when the bitewings were taken, those who had them yearly or more frequently were at between 40 percent and 90 percent higher risk at all ages to be diagnosed with a brain tumor.
To put that in perspective, Dr. Paul Pharoah, a cancer researcher at the University of Cambridge said in a statement the results would mean an increase in lifetime risk of intracranial meningioma in the U.K. from 15 out of every 10,000 people to 22 in 10,000 people.
Panoramic X-rays taken at a young age, especially if done yearly or more often before age 10, also raised the risk of meningiomas by up to five times.
There was no association between full-mouth X-rays and the tumors, although the authors note they saw a trend similar to that seen for the bitewing X-rays.
The lack of association with full-mouth X-rays led one expert to question the connection.
They found a small risk (from) a pair of bitewings, but not a full mouth series, which is multiple bitewings. That inconsistency is impossible to understand to me, said Dr. Alan Lurie, president of the American Academy of Oral and Maxillofacial Radiology.
Lurie also echoed Claus' caution that radiation levels from dental X-rays when some of the participants were younger was much greater than is used now.
He does warn, however, patients shouldn't assume it's fine for the dentist to take X-rays.
They should ask why are (dentists) taking this image and what is the benefit to me, he said.
The American Dental Association put out a statement in response to the study noting that the interviews relied on participants' memories of how often they had different types of X-rays years earlier.
The statement added, The ADA's long-standing position is that dentists should order dental X-rays for patients only when necessary for diagnosis and treatment. Since 1989, the ADA has published recommendations to help dentists ensure that radiation exposure is as low as reasonably achievable.
Dr. Sanjay Mallya, an assistant professor the UCLA School of Dentistry in Los Angeles, said that patients should be concerned whenever they are exposed to radiation, but it's important to emphasize that this concern should not mean that we shouldn't get X-rays at all.
According to the researchers, while dental X-rays are an important tool in well selected patients, efforts to moderate exposure to (ionizing radiation) to the head is likely to be of benefit to patients and health care providers alike.
SOURCE: bit.ly/HwspDv Cancer, online April 10, 2012.
© Copyright Thomson Reuters 2023. All rights reserved.