Mercedes-Benz Self-Driving Car Includes Steering Wheel, For When You 'Want To Drive'
Concept car unveiled at CES 2015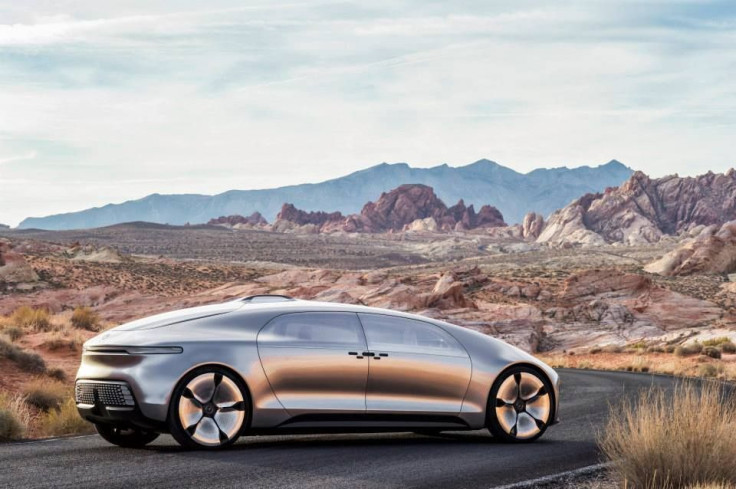 Mercedes-Benz unveiled its latest self-driving concept car Monday night at this year's Consumer Electronics Show in Las Vegas. With a mirrored finish that covers much of the vehicle's exterior surface, the Mercedes F 015 "Luxury in Motion" incorporates high-end features into an other-worldly design.
The Mercedes F 015 is fully capable of driving its occupants to their destination. Unlike Google's self-driving car prototype, the F 015 also includes a steering wheel for those "occasions when the driver wants to drive," said Dieter Zetsche, Daimler AG chairman and head of Mercedes-Benz Cars, during a keynote presentation at CES 2015.
"Cars will turn into mobile homes in the very best sense of the word," Zetsche said, adding they would allow passengers to work, play games or "catch up on much-needed sleep."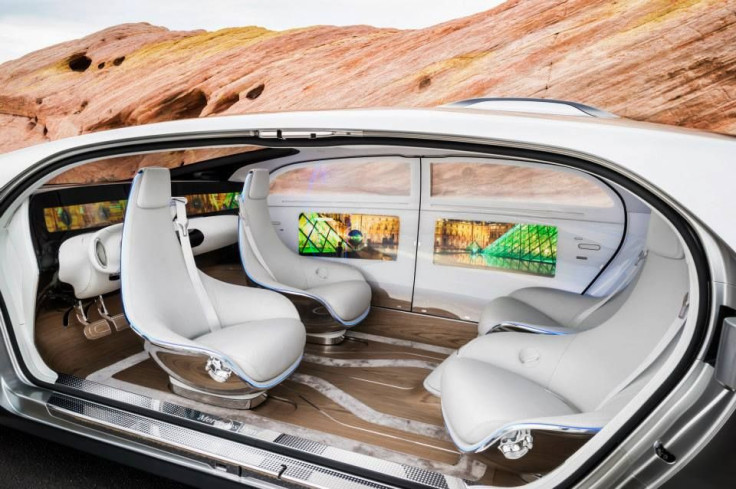 Zetsche said Mercedes is working to make its self-driving cars capable of operating in rain, snow and other "extreme weather" conditions, problems that are still plaguing Google's self-driving concept car. However, Zetsche said that there are also a "great number" of other questions that need to be addressed, including customer data privacy, legal implications about responsibility in the event of a crash, and ethical issues, before self-driving cars are widely adopted.
Self-driving cars can be programmed to avoid crashes, but that software will also have to make decisions when a crash is imminent. For instance, will an autonomous vehicle avoid a collision with a large truck, saving its occupants, by veering onto a sidewalk and injuring or killing pedestrians?
"These open questions are industry issues, and we have to solve them in a joint effort," Zetsche said. "Still, that does not keep us from looking further ahead."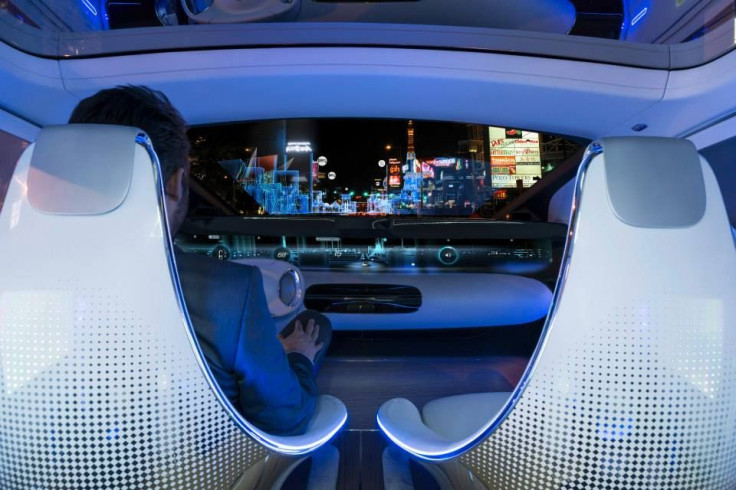 The doors of the Mercedes' F 015 concept were shown opening carriage-style from the center, after picking up a driver with a smartphone app. The vehicle's rear includes an LED readout that indicates when a pedestrian is crossing, while the front projects a crosswalk when they can safely cross.
Mercedes says windows can be used as screens, while in-door touchscreens allow passengers to navigate or see outside the car. The F 015 does not contain buttons. Instead, proximity controls are used along with eye-tracking tech to detect hand gestures. The design also allows any seat to "float" into position to operate the vehicle, Mercedes said.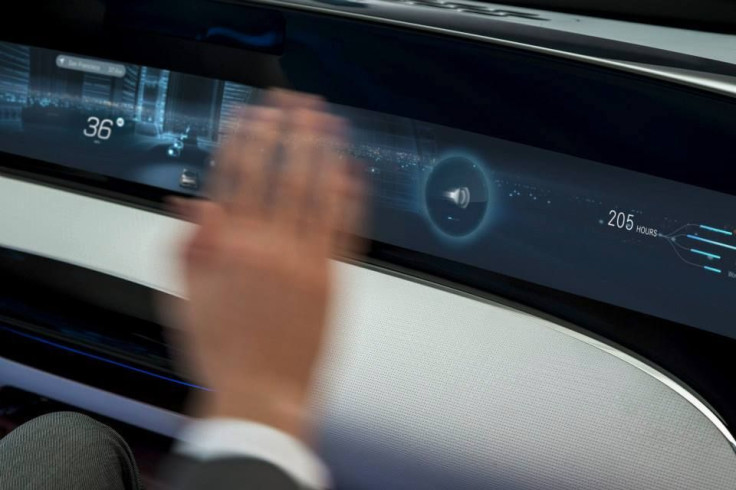 Mercedes has already introduced autonomous driving features, including automatic emergency braking and self-parking. And, as it races rivals that include automobile manufacturers as well as Silicon Valley giants to put a fully-autonomous vehicle on the road, Mercedes claims to have started working on self-driving cars almost 30 years ago.
Working along with the European industrial research organization Eureka, Mercedes was able to send an S-Class sedan 1,000 miles on a round-trip from Munich, Germany to Copenhagen, Denmark in the early 1990s. A robotic driver reportedly reached speeds of over 100 miles an hour on the German Autobahn, passing other drivers along the way.
Watch a re-broadcast of the entire keynote with the video embedded below:
© Copyright IBTimes 2023. All rights reserved.