MERS Outbreak 2015: Death Toll Rises To 6 As South Korea Announces Cell Phone Tracking To Monitor Quarantines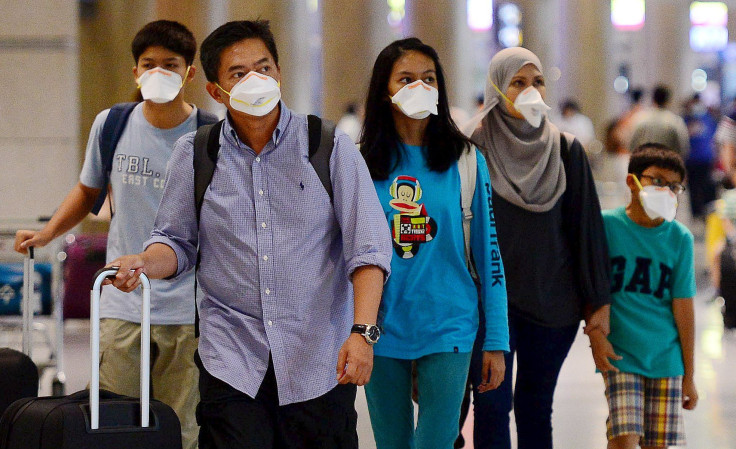 A sixth person has died of Middle East respiratory syndrome, or MERS, in South Korea. Officials in Daejeon told Reuters Monday the most recent victim, an 80-year-old man with pneumonia, got the virus from another hospital patient. His death came as authorities announced the MERS outbreak has affected 87 people in the country.
MERS, a coronavirus with a death rate of 38 percent, is a respiratory illness that started circulating in 2012. MERS spreads through close contact with infected patients, and people who contract it often develop fever and trouble breathing. There is no vaccine.
South Korea's outbreak started May 20 when a 68-year-old man returned to the country after traveling to four countries in the Middle East. It is the largest outbreak outside the Middle East to date, the Centers for Disease Control and Prevention reported.
As the outbreak wore into a new week, South Korea was working to contain the virus. About 1,800 schools canceled classes, and more than 2,300 people were quarantined, CNN reported. MERS infections were reported at 24 healthcare facilities. Seventeen of the cases originated from the same patient, who visited a Seoul emergency room before the diagnosis, Reuters reported.
Deputy Prime Minister Choi Kyung-hwan said Sunday the government would start tracking the cell phones of people exposed to the ailment to make sure they remained at home. He said it was "an unavoidable measure" to ensure safety.
"So far, all the MERS cases have been hospital-associated, and there has been no case of an infection in other social settings," Choi said. "We think we have a chance at putting the outbreak under total control."
MERS was also scaring tourists. International Business Times previously reported that more than 20,000 travelers have canceled their South Korea vacation plans in the past three weeks. The World Health Organization has not yet issued any official travel or trade restrictions for South Korea.
© Copyright IBTimes 2023. All rights reserved.
FOLLOW MORE IBT NEWS ON THE BELOW CHANNELS