Mesoblast's Stem-Cell Treatment Shows Improvement In Rheumatoid Arthritis Patients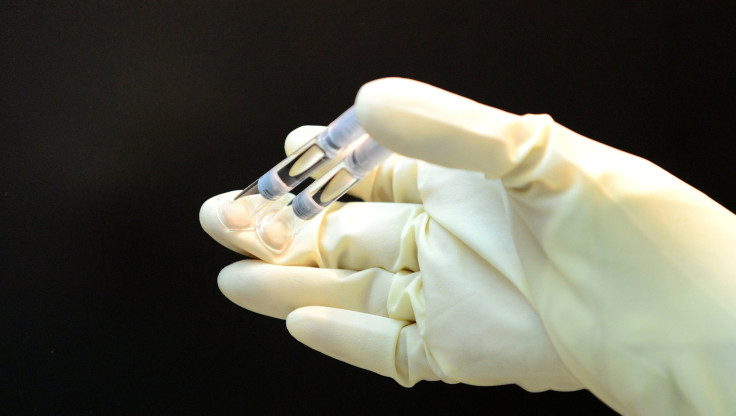 Australia-based regenerative medicine company Mesoblast Ltd. announced Monday that experiments it was carrying out as a part of stem-cell treatment have led to significant improvements of symptoms and disease activity in rheumatoid arthritis patients who were unable to get relief through widely used biotech medicines.
Rheumatoid arthritis is a chronic autoimmune disease that is found in about one percent of the world's population. The disease affects the synovial membrane of multiple joints, eventually leading to cartilage and bone destruction.
A single intravenous infusion of Mesoblast's allogeneic Mesenchymal Precursor Cell (MPC) product — MPC-300-IV — was well tolerated and showed improvement in clinical symptoms without serious side effects in the Phase 2 trial — a 12 week study of 48 patients, the company said in a statement.
"The safety and efficacy results of this study are very encouraging and suggest that Mesoblast's cell therapy has the potential to fill the major unmet medical need of the biologic refractory RA population, where agents that provide consistent durable effects without the risk of opportunistic infections or malignancies are sorely needed," said Dr. Allan Gibofsky, rheumatologist at Hospital for Special Surgery in New York, in the statement.
Almost a third of the patients suffering from rheumatoid arthritis either do not respond sufficiently or cannot tolerate popular biologic treatments like AbbVie's Humira — the world's top-selling prescription medicine.
The new study showed that among patients who had been treated with at least one biologic drug in the past, 20 percent relief of signs and symptoms of the arthritis — known as ACR20 — was achieved by 55 percent of the patients who received 2 million cells per kilogram of weight in an infusion. The figure for achieving ACR20 stood at 33 percent in the placebo group.
ACR70, or 70 percent improvement, was seen in 36 percent after one infusion of the Mesoblast treatment, as compared to no such improvement reported in the patients in the placebo group. The company also said that the cell treatment led to improvements in physical function and overall disease activity.
Mesoblast Chief Executive Silviu Itescu said in the statement: "The Phase 2 trial results have indicated a strong efficacy signal and consistent effects of a single MPC infusion on clinical symptoms, functional abilities, and disease activity, without any serious adverse events."
"These results support the potential of our allogeneic cell therapy to be positioned as a first-line treatment option for biologic refractory patients, where there is a clear need for safe and effective treatments," Itescu added.
He also said that Mesoblast — owned 14.6-percent by Teva Pharmaceutical Industries — plans to look for a partnership in order to move the treatment into larger Phase III trials.
© Copyright IBTimes 2023. All rights reserved.