Mets' Ike Davis likely out for the season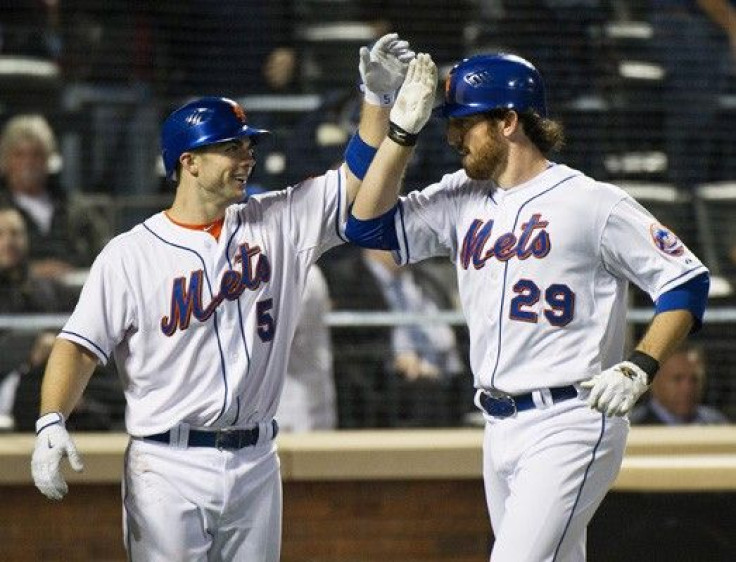 Hard-hitting first baseman Ike Davis and the New York Mets received some bad news yesterday when doctors found cartilage damage in Davis' injured left ankle. An MRI revealed the condition, and if healing hasn't occurred before another magnetic resonance imaging test in three weeks, the 24-year-old baseball player will likely have season-ending surgery to repair the cartilage.
Davis was batting .302 (with a .925 OPS) when he was injured on May 11 in a collision with third baseman David Wright. It looked like he simply rolled his ankle and sprained it, but Davis told the New York Times yesterday that doctors suspect that Wright's knee drove Davis' tibia into the talus bone of his ankle.
It's about the same, which is not a good sign, Davis said. I haven't run, haven't done anything on my legs for six weeks now or five weeks. And there's not really any improvement, so that's disheartening.
Davis has been wearing a protective boot, but he has been advised to not wear one in case the boot was impeding circulation and hindering healing.
The Mets will now have to consider whether to trade for a power hitter to play first base or stick with Daniel Murphy at the position. Murphy is batting .282 with a .335 on-base percentage and .397 slugging percentage. The power outage in Queens is such that manager Terry Collins is using Jason Bay (.229, .313 SLG) as the Mets cleanup hitter.
© Copyright IBTimes 2023. All rights reserved.