Mexican Drug War Sends Flood of Asylum-Seekers to U.S.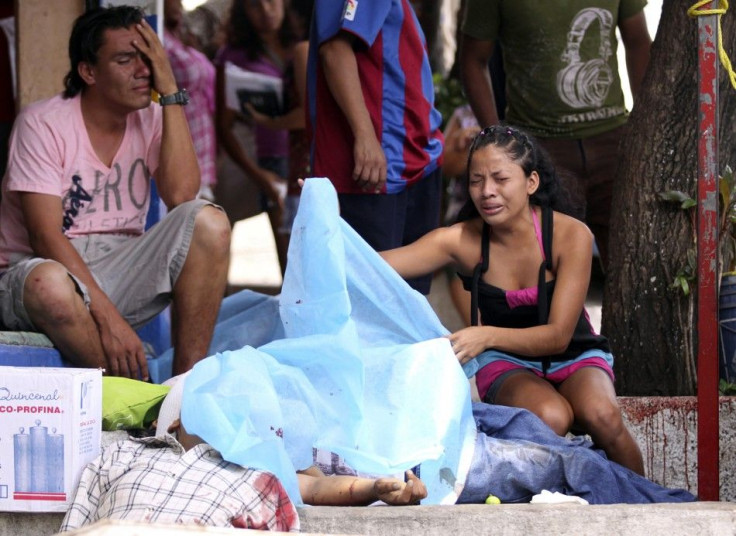 The number of Mexicans seeking asylum in the United States has steadily increased since 2006, when September 2006-elected Mexican President Felipe Calderon launched an aggressive war on drug cartels.
To qualify for asylum, an immigrant must prove a credible fear of persecution or torture, according to United States Immigration Customs and Enforcement. As Mexico has spiralled into a bloody cycle of police raids on drug dealers and violent reprisals, more Mexicans have arrived in the United States and argued to immigration authorities that they would face torture or death if they returned home. In all, 3,231 Mexicans filed for asylum last year, up from 2,670 in 2005.
For a long time, Mexicans were discouraged about filing for asylum as judges so often turned them down, Carlos Spector told Global Post. But the new cases are extremely strong because the situation is so crazy in Mexico right now.
Despite the increase, judges are reluctant to grant asylum because they fear encouraging a surge in applicants seeking asylum, the Global Post reported -- only 2 percent of applicants received asylum last year. But the deteriorating security situation could change that, with people fearing both the drug cartels and a corrupt military.
I fear the cartels, but I fear the Mexican military more, a human rights workers named Cipriana Jurado told GlobalPost. The soldiers have killed many innocent people, and any human-rights workers who stand in their way are in great danger.
Drug wars notwithstanding, overall immigration from Mexico into the United States has actually been decreasing as Mexico's economy has grown and quality of life has improved. Still, America beckons for people wishing to escape the endemic violence, particularly those who live along the Mexican-American border.
© Copyright IBTimes 2023. All rights reserved.