Mexican Soccer Star Compares Real Madrid's 'Exposed' Culture To Manchester United
KEY POINTS
Javier Hernandez reveals the difference between Real Madrid and Manchester United
Chicharito was loaned to Madrid for one year in 2014
Hernandez says Madrid's culture is more exposed compared to United
It's the culture. That is how Javier Hernandez simply described what sets Real Madrid apart from the rest of the teams he has played for, including Manchester United. And despite spending just a year with the Los Blancos, the Mexican star still had enough to highlight the unconventional type of vibe at the Spanish capital.
"I think it's the culture," Hernandez told Rio Ferdinand, via Mirror UK. "It's just a description, it's not something that I want to make less or make more any of the clubs."
Chicharito had played at The Theatre of Dreams for five years before he was loaned to Madrid for a year in 2014. But even if it was just a short stint, the 31-year-old said the outlandish pressure playing for the Spanish club is like no other, comparing it to his run in United where being placed under the microscope is not usually the norm.
"It's just a description, you know how the way of life in England is a little bit more calm, a little bit more close, a little bit more in that way. In Spain and Portugal, it is more the Latino way. It's the culture, it's more open, they're more exposed," the veteran striker said.
"In United, I never felt in the outside that it was completely as massive as it really was. But you know not many fans outside, not many press, not leaking news, you can walk a lot in Manchester, they respect you more. 'In Spain they respect you but they are more like my country they want things from you they want the picture they want to grab you."
Hernandez currently plays for the LA Galaxy in Major League Soccer. In the course of his career, Chicharito has represented Man United the most, appearing in 157 matches while scoring 59 total goals. On the other hand, he has registered nine goals in 33 appearances for Real Madrid.
He has also etched his name internationally while representing the Mexican National Team. Hailed as the country's all-time goal scorer, Hernandez has been at the forefront of Mexico in several international tournaments, including three World Cup appearances and the CONCACAF Gold Cup in 2011 where was recognized as the MVP.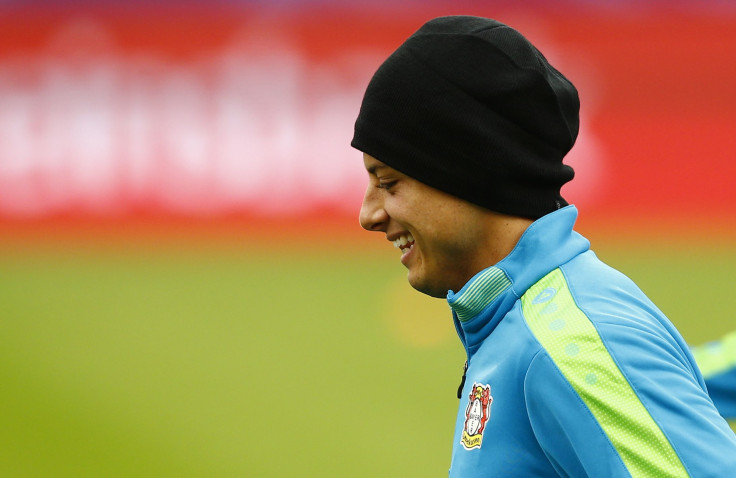 © Copyright IBTimes 2023. All rights reserved.