Mexican Tycoon Carlos Slim Filing Bid For 100% Of Dutch Mobile Company KPN, Sets Up Clash With Spanish Cell Company Telefónica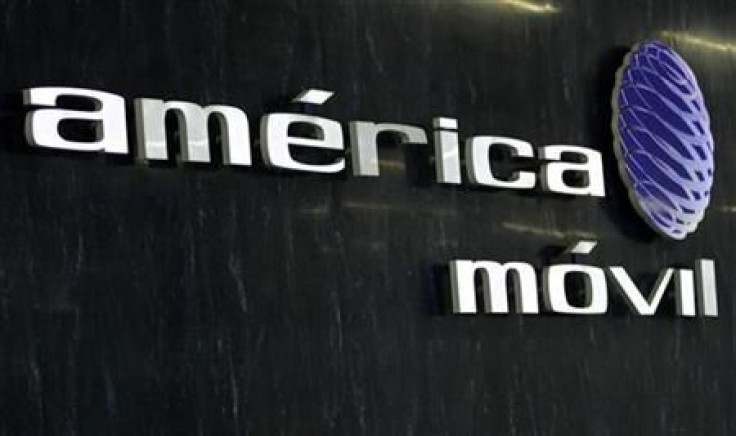 Mexican billionaire Carlos Slim Helu has had his sights on Europe for quite some time now. The owner of cell giant América Móvil (NYSE:AMX), the largest telecom in Latin America, announced his intention Friday of launching a bid for the totality of the stocks of Dutch cell phone company KPN (AMS:KPN), of which he currently owns almost a third. If successful, the manuever would give him the remaining 70.23 percent, in a transaction of 7.2 billion euros ($9.6 billion).
In the race for reaching Europe's markets, the world's richest man has stomped on the interests of Spanish mobile company Telefónica (NYSE:TEF), América Móvil's biggest competitor. Telefónica had signed a deal with the Dutch company in July to buy E-Plus, KPN's German sister company, for 5 billion euros ($6.6 billion) plus 17.6 percent of Telefónica Deutschland's stock, which would add up to 8 billion euros ($10.6 billion).
Such deal is right now in limbo, since Slim has not explained how he will stage his move, deferring all details to the extraordinary meeting KPN is expected to call to discuss both offers. But what is clear is that something brought Slim to break his agreement with KPN not to increase its participation of 30 percent – so the offer, though it's not presented as such, could easily become a hostile takeover.
Slim said he expected the issue to be resolved in September, but it is unclear whether KPN will hold the extraordinary meeting before or after that. If it is before, Slim could not stop the Telefónica deal, since he controls only 30 percent of KPN. If, on the other hand, KPN holds the meeting after the IPO, Slim would be free to make a go for it.
Telefónica has announced that it will maintain its offer for E-Plus on the exact same conditions – no changes in price are planned, no matter what happens with KPN, spokes-person for Telefónica Marisa Navas told Businessweek.
América Móvil has offered KPN 2.40 euros ($3.20) per share, a 35 percent premium over the average price of the stock in the last month, but below the price of six months ago.
© Copyright IBTimes 2023. All rights reserved.