Mexico Auto Industry 2014: Country Made 30,000 More Autos Than Brazil In First Half Of 2014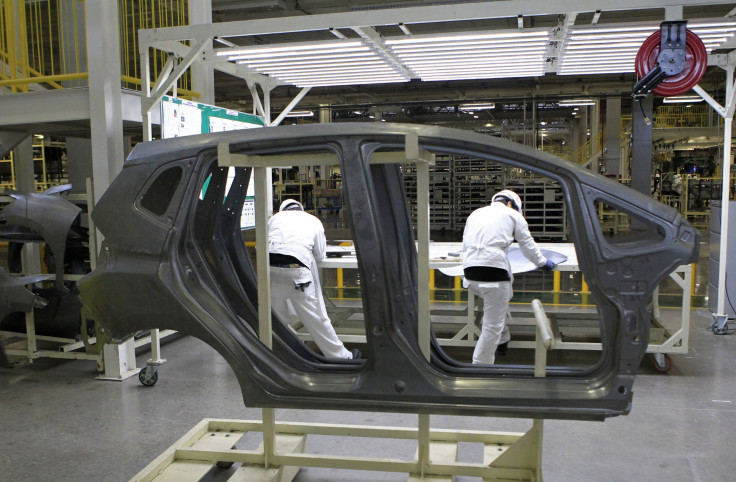 Just days after German luxury automaker BMW said it would spend $1 billion on a manufacturing plant south of the U.S. border, new data confirms Mexico's rising status as a global auto-producing hub, replacing Brazil as Latin America's top carmaker.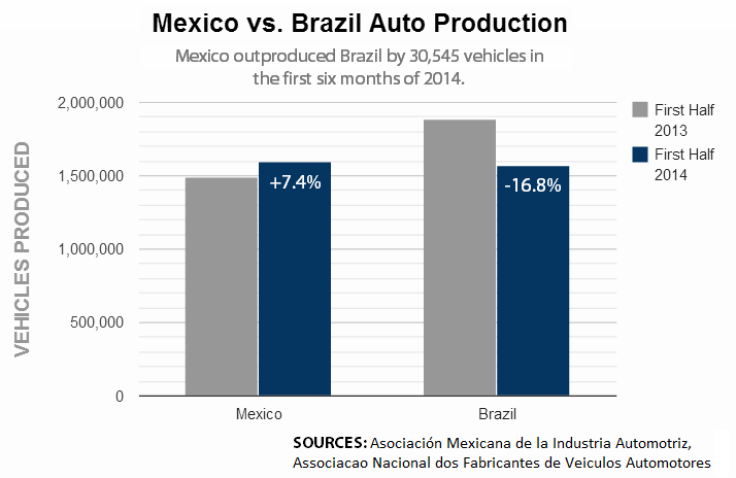 Mexico's proximity to the United States, its lower production costs and its increasingly skilled workforce have been attracting some of the world's top automakers. At the same time, Brazil's recent economic turn for the worse is curbing demand and threatening its status as the world's fourth-largest auto market.
In the first six months of 2014, Mexico made over 30,000 more vehicles than Brazil. Last year, Brazil produced 3.7 million automobiles compared to Mexico's 2.9 million, according to the countries' automobile manufacturing groups.
In the past 12 months, Bayerische Motoren Werke AG (ETR:BMW), Daimler AG (ETR:DAI), Nissan Motor Co. Ltd. (TYO:7201) and Volkswagen's Audi AG (FRA:NSU) have all announced new investments in Mexico. Kia Motors Corp. (KRX:000270) announced last week that it's looking to build its next overseas plant there as well.
Meanwhile, Brazil's auto production plummeted as rising inflation, higher borrowing costs and growing unemployment have all cut demand for new cars. Inventories are high, which has slowed production. Import restrictions in neighboring Argentina haven't helped, either.
Brazil attempted to curb demand for imported vehicles in 2012 by instituting a vehicle import tax and quotas against Mexican-produced imports, according to IHS Automotive, but it did little to spur domestic production due to other adverse economic factors.
© Copyright IBTimes 2022. All rights reserved.
FOLLOW MORE IBT NEWS ON THE BELOW CHANNELS