Mexico Next Copa America Match: Why The Match Against Venezuela Is Very Important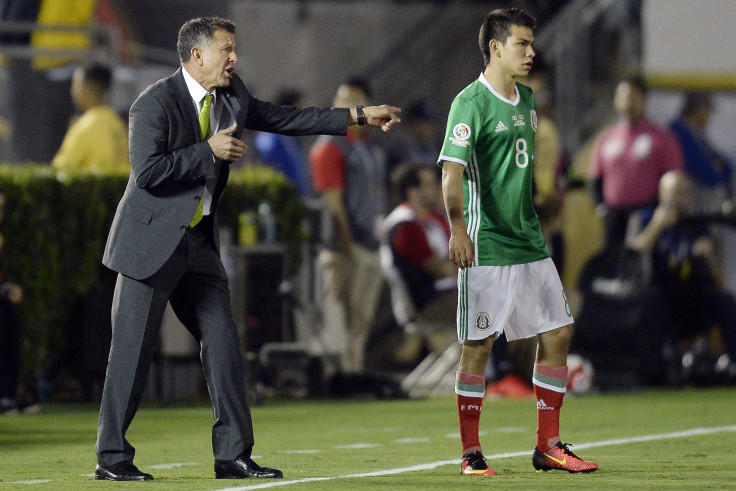 Mexico already secured a place in the quarterfinals of the Copa America Centenario for the first time in nearly a decade. Now El Tri can greatly increase their chances of advancing even deeper in the tournament by downing upstart Venezuela when the two sides clash Monday night at NRG Stadium in Houston.
With five goals scored and one surrendered in their first two matches, manager Juan Carlos Osorio's side sit atop Group C but require a draw or victory over Venezuela in order to outright claim the group and avoid a potential clash with Group D leader Argentina in the quarters.
Group C's victor will face Group D's runner-up in the next round, and Mexico hasn't defeated Argentina since 2004. A faceoff with Panana, currently second in Group D, would be far more preferable. Mexico's taken the last four meetings with Panama and lost just five times in 31 all-time matches.
While only the final results truly matter, El Tri will need to sharpen up their defense against Venezuela for a real shot at Copa America glory. Javier "Chicharito" Hernandez and Oribe Peralta each netted their first goals of the tournament in Thursday's 2-0 triumph over Jamaica, but Mexico's hard-pressing attack could've been even more successful and still proved susceptible to counterattacks.
"If we could've finished our chances, we'd be talking about a 5-2 or 6-3, something like that," Osorio said after the win.
"I think that in general terms we were better than a great opponent. They had attacks just like we did."
Osorio even showed his mettle as a tactician with midfielder Andres Guardado suspended after he was sent off during Monday's 3-1 win over Uruguay in the tournament opener. He started Jesus Duenas in Guardado's stead (just the 10th cap of the 27-year-old's career), shifted veteran defender Rafa Marquez into central defense and Miguel Layun from fullback to winger, while keeper Guillermo Ochoa started over recent-regular Alfredo Talavera, all moves that certainly helped against a Jamaican side that generated 10 total shots and three on target.
"I think [Jamaica] has been the opponent that has given us most problems in these four games with the way they play," defender Yasser Corona said.
"It is very athletic and very quick with an English style. We knew it would be difficult. We understand that when maybe these games don't turn out as you want, you have to win by any means."
Droves of supporters have also contributed to Mexico's overall blazing start. More than 83,000 packed the Rose Bowl in Pasadena on Thursday, and 60,000-plus were on hand to witness a wild 3-1 finish against Uruguay. Marquez would snap a 1-1 tie in the 85th minute and Hector Herrera sewed up the win two minutes into extra time as both sides were left with 10 men apiece.
"I have said in the past ... we thought that we understood how much passion the national team generates in the Mexican population," he said. "But, in the last three games, I have to admit that I had no clue. Or better yet, I misunderstood because what we heard today. The noise, the support was absolutely amazing."
© Copyright IBTimes 2023. All rights reserved.