Mexico: Town's Entire Police Force Resigns in Fear of Drug Cartel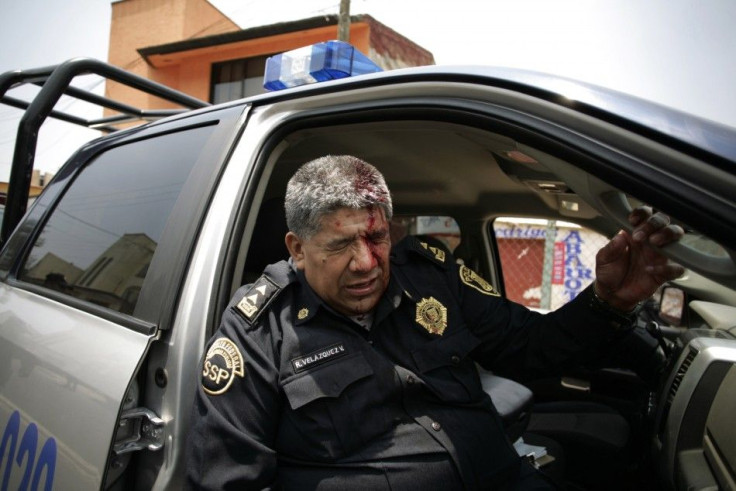 The entire police force in Ascension, Mexico, resigned in fear Thursday after two of its officers were killed by drug traffickers. Sitting on the border of New Mexico, Ascension is a town of about 5,000 people in the Mexican state of Chihuahua, one of Mexico's most violent areas.
The town is now being patrolled by federal soldiers. Ascension is a stopping point for many drug smugglers traveling to the United States. The town is controlled primarily by the Sinaloa Cartel, which has been targeting police officers in recent weeks.
"The officers were afraid and resigned," said town Mayor Jaime Dominguez Loya.
This is the second time Ascension has been without a police force. In September, then-mayor Rafael Lorenzo fired the 12-man staff for their disappointing record. Additionally, in 2009, an entire force quit in the town of Villa Ahumada, also in Chihuahua.
Last weekend, Mexican authorities captured gang leader Jose Antonio Acosta Hernandez, known as "El Diego," in Juarez, which is next door to Ascension. Acosta ran a group called La Linea, which is the enforcement arm of the Juarez cartel in Chihuahua. La Linea is largely made up of former and corrupt police officers, who use extreme violence to protect the cartel's business.
Acosta, who is himself a former policeman, has admitted to ordering the murders of 1,500 people, according to authorities. He is also thought to be involved with the death of three people with ties to the U.S. Consulate, including a consulate employee and her husband, in 2010.
The government had set a 15 million peso ($1.3 million) reward for his capture.
Juarez is said to be Mexico's most violent city. It sits on the United States border, next to El Paso, Texas. The Juarez cartel -- along with La Linea -- has been fighting an ongoing turf war with The Pacific Cartel for control of the area.
Drug-related violence in Mexico exploded in 2006 when the government launched an offensive against organized crime. Since then, nearly 40,000 people have been killed, including civilians, government officials and soldiers.
Related: Mexico's escalating drug war, in pictures [Slideshow]
© Copyright IBTimes 2023. All rights reserved.