Mexico's Missing Students: Mounting Evidence 43 Missing Students Were Incinerated In Garbage Dump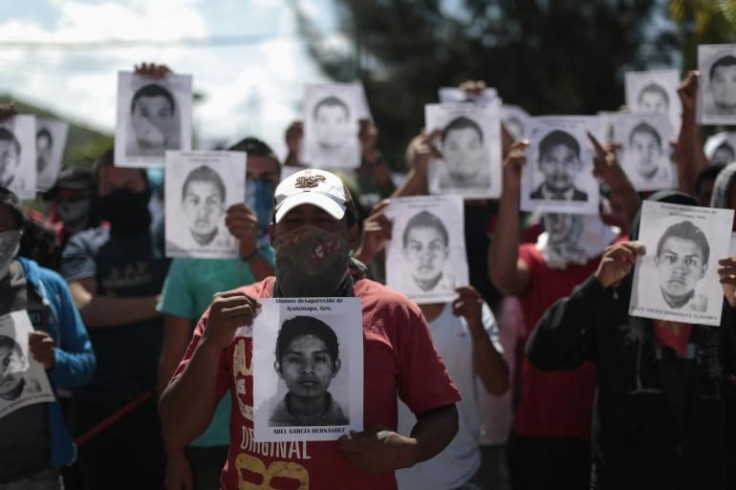 Mexican authorities said Sunday the 43 missing student teachers kidnapped by local police linked to a drug cartel 10 weeks ago were likely incinerated at a garbage dump by drug gang members, Reuters reported. Initial tests on DNA fragments, including bits of bone, ash and burned tire debris found in a river where gang members say they disposed of the bodies indicate they were burned up, Attorney General Jesus Morillo told reporters.
The finding corroborates Murillo's announcement a month ago three gang members had confessed to killing the college students, burning their bodies in a pile of tires at a garbage dump and then once their ashes had cooled, scooping the ashes into trash bags and dumping them in a river in Iguala in the Mexican state of Guerrero.
"We will continue with the probe until all the guilty have been arrested," Murillo told reporters. He said more than 80 people have been detained so far. At least 16 corrupt policemen are still on the run.
Investigators used the confessions to find remains of 39 people in several mass graves in Iguala, but so far none has matched the DNA of any of the students. A Mexican official said Saturday the remains of at least one student, Alexander Mora, had been identified by the family. Mexico's gang-related violence has racked up a death toll of more than 100,000 people since 2007, Reuters estimated.
The college students were training to be teachers and protesting discriminatory hiring practices in Iguala in September. Iguala Mayor José Luis Abarca is suspected of ordering the police to kidnap the students because they may have disrupted a speech his wife was giving and wanted police to "teach them a lesson," according to Mexican news reports citing the national investigation. The corrupt police fired bullets into a crowd of protesters, abducted the students and handed them to gang members who killed them.
Abarca fled but was found and detained by officials, along with his wife, in November.
© Copyright IBTimes 2023. All rights reserved.