MH17 Anniversary: 'Sickening' Video Allegedly Shows Pro-Russian Rebels Ransacking Victims' Luggage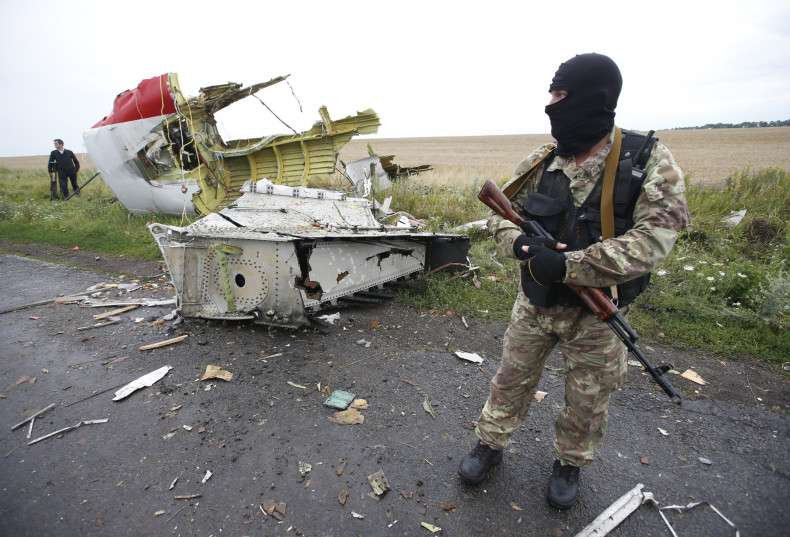 On the anniversary of the downing of Malaysia Airlines Flight MH17 in eastern Ukraine, a previously unreleased video, purportedly taken at the crash site, shows pro-Russian rebels ransacking the luggage of dead passengers. Reacting to the video, Australian Foreign Minister Julie Bishop said she was "sickened" at the footage.
The video, which was obtained by News Corp Australia, was published on Friday, and marks the one-year anniversary of the deadly incident when the plane -- bound from Amsterdam to Kuala Lumpur -- was shot down in rebel-held territory, killing all 298 people on board, including 39 Australians. Ukraine and Western nations have claimed there is evidence the plane was hit by a Russian-made missile fired by pro-Moscow separatists on July 17, 2014.
"It is sickening to watch and 12 months on from the downing of MH17 it is deeply concerning that this footage has emerged now," Agence France-Presse (AFP) quoted Bishop as saying to the Nine Network. "It is certainly consistent with the intelligence advice that we received 12 months ago, that Malaysian Airlines flight MH17 had been shot down by a surface-to-air missile."
The video shows gunmen in army camouflage wandering near the crashed plane's wreckage, searching through bags and spreading out their contents on the ground. Sydney's Daily Telegraph reported that the footage was smuggled out of the rebels' Donetsk base and was filmed by the separatists themselves, who reportedly initially believed the plane to be a Ukrainian air force fighter jet.
According to the newspaper, the video also shows a man wearing an identification tag from the self-proclaimed Donetsk People's Republic around his neck. Bishop, however, said that she could not verify the authenticity of the video, which was released as a memorial service was held in Canberra to mark the anniversary, AFP reported.
"This plane was deliberately shot down by Russian-backed rebels, we think, using Russian-supplied missiles," Australian Prime Minister Tony Abbott told ABC TV, on Friday. "This was obviously very sophisticated weaponry. We are confident that it was weaponry that came across the border from Russia, fired and then shortly thereafter once it was realized what had happened it went back into Russia."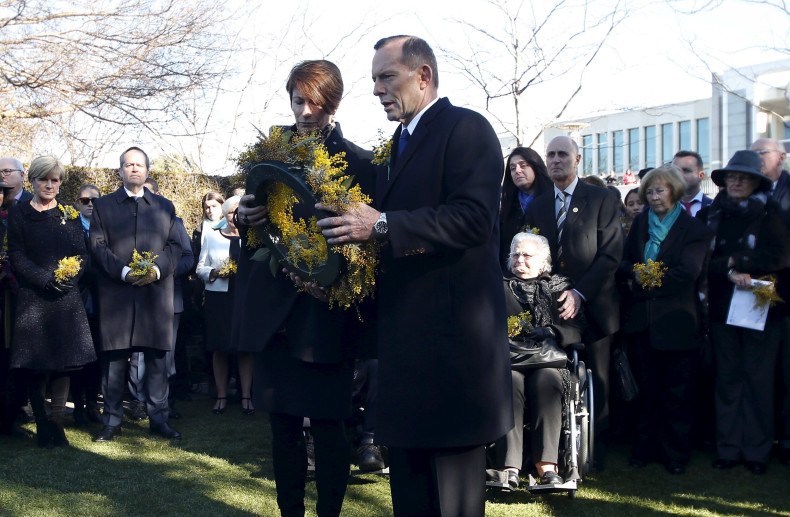 Kiev and the West accuse the separatists of using a Russia-made BUK surface-to-air missile to shoot down MH17, but Moscow has denied any involvement and has blamed Ukrainian government forces for the disaster.
Earlier this week, Australia urged the United Nations Security Council to support the establishment of an international tribunal to prosecute suspects of the air disaster. On Thursday, Russian President Vladimir Putin criticized the effort, saying that the Kremlin does not support "the premature and counter-productive initiatives of several countries, including The Netherlands, on the establishment of an international tribunal."
© Copyright IBTimes 2022. All rights reserved.