Malaysia Airlines Flight MH17: Australia Urges UN Support For Tribunal To Prosecute Suspects In Air Disaster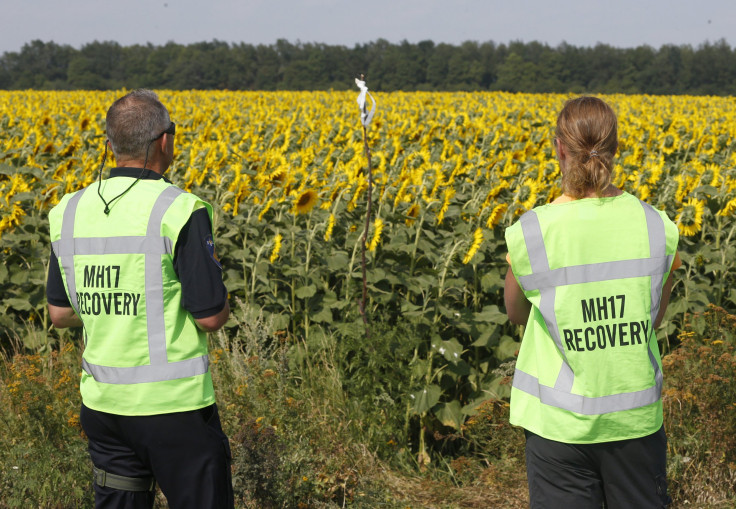 Australia urged the United Nations Security Council on Tuesday to support the establishment of an international tribunal to prosecute those responsible for the downing of Malaysia Airlines Flight MH17 last year. A draft resolution was distributed by Malaysia last week, which it hopes could be adopted later this month.
Australia, Belgium, Malaysia, the Netherlands and Ukraine have put forward a joint proposal to set up the independent tribunal to "try those responsible for crimes" connected to the tragedy, which killed 298 people.
"The establishment of an international criminal tribunal ... would send a clear message that the international community will not tolerate acts that threaten international peace and security by endangering civil aviation," Australian Foreign Minister Julie Bishop said in a statement.
"A tribunal established by the Council would ensure broad international support for prosecutions and would maximize the prospects of securing international cooperation, which will be necessary for an effective prosecution," she added.
Flight MH17 was shot down over rebel-held eastern Ukraine in July 2014, killing all the people on board. Ukraine and many Western countries have blamed Russian-backed separatists for shooting down the aircraft, but Russia has denied the allegations.
The Netherlands is currently leading a multinational investigation into the incident, with assistance from Australia, Belgium, Malaysia and Ukraine. Russian investigators are also conducting an investigation into the crash.
A preliminary report of the investigation into the crash by Dutch investigators, released in September 2014, stated that the jetliner broke apart in mid-air after being hit by "a large number of high-energy objects that penetrated the aircraft from outside." The final report is reportedly expected to release in October.
© Copyright IBTimes 2023. All rights reserved.
FOLLOW MORE IBT NEWS ON THE BELOW CHANNELS