MH17 Crash: Malaysia Airlines' Financial Struggles Predate 2014 Tragedies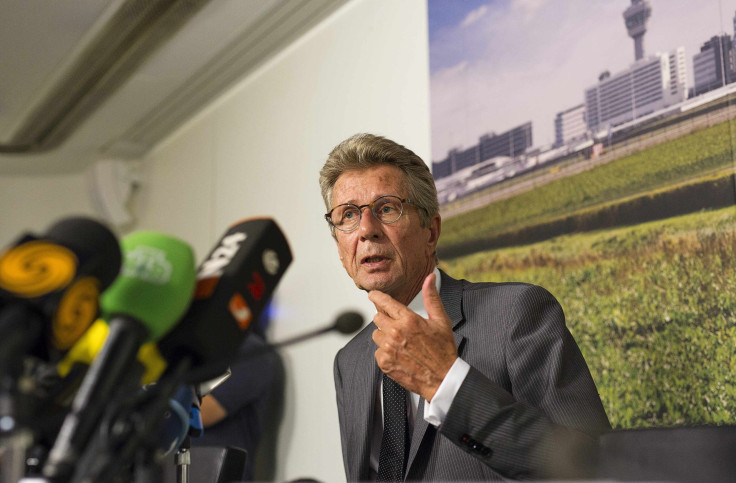 For Malaysia Airlines, the loss of flight MH17 to a surface-to-air missile in Ukraine could have disastrous financial consequences for a company that struggled even before the disappearance of flight MH370 in March.
Flight MH17 was en route from Amsterdam to Kuala Lumpur when it fell from the sky near the city of Donetsk in Ukraine, killing all 298 people on board. United States intelligence services later confirmed that a missile shot down the plane, though authorities have yet to determine who fired the missile.
In light of the tragedy, Malaysia Airlines released a statement on Thursday, stating that it would allow passengers to "postpone or cancel" pre-existing flight reservations. In addition, the carrier plans to offer full refunds, "including for non refundable tickets."
Still, the MH17 accident raises further questions regarding the sustainability of a company that suffered massive financial losses when flight MH370 disappeared over the Indian Ocean. Malaysia Airlines reported a first-quarter loss of 443 million ringit – the equivalent of $139 million.
Countless passengers chose to avoid the airline after the tragedy in March, a trend that will likely worsen after Thursday's events. However, Malaysia Airlines was losing money at an alarming rate as far back as 2013.
The carrier lost $359 million in 2013, and has now finished five consecutive quarters in the red. Its struggles can partially be blamed on a failed strategy to lower flight fares, Quartz notes.
"MH370 exacerbated an already tough situation and makes it even more challenging for [Malaysia Airlines] to turn around without major changes," airline forecasters CAPA said in May.
Furthermore, while insurance will likely cover the cost of MH17, Malaysia Airlines is liable for $44 million in compensation to the families of the victims, the New York Times reports, regardless of who was responsible for shooting the plane down. To recover that money, the airlines insurers would have to strike a deal with whoever perpetrated the act; a dubious proposition, at best.
As Quartz notes, the Malaysian government owns 69 percent of Malaysia Airlines. Investors urged the government to sell its stake in the company as early as 2013, but it was difficult to find a buyer even before this year's tragedies.
In the wake of the loss of MH17, the prospect of Malaysia Airlines' financial recovery seems more unlikely than ever.
© Copyright IBTimes 2023. All rights reserved.