MH370: Australia Plans Recovery Operations While Plane Remains Missing, February Deadline For Tenders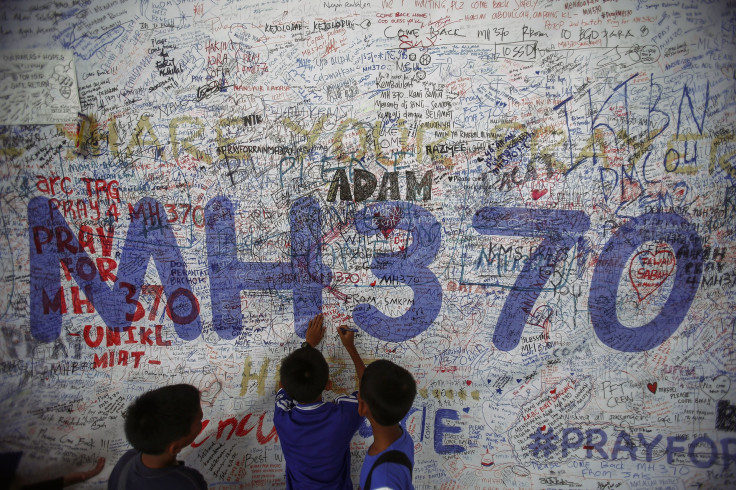 Australia is preparing to recover Malaysia Airlines Flight MH370 even as authorities continue to search for the plane in a remote part of the Indian Ocean. The Australian Transport Safety Bureau (ATSB) on Thursday called for expressions of interest from parties keen to participate in the recovery operations of the aircraft once it's found.
The ATSB reportedly said that the preliminary tenders would help the agency assess which organizations are capable of supplying the equipment and expertise required for the operation. It also reportedly said that the closing date for the expressions of interest is Feb. 18 following which the agency will prepare a shortlist of the companies. In recent days, Australian officials in charge of the search have sounded more optimistic about locating the plane in the depths of the southern Indian Ocean.
"While no wreckage from the missing aircraft has yet been found, preparations are being made so a recovery operation can be mobilized quickly and effectively when needed," Deputy Prime Minister Warren Truss reportedly said, in a statement. "Decisions in relation to any recovery operation will be made jointly by the Australian, Malaysian and Chinese governments."
The aircraft went missing on March 8 while on its way to Beijing from Kuala Lumpur with 239 people on board. The search operations, which have continued for 10 months to become the most expensive in aviation history, is currently focused on an unmapped 23,000-square-mile area of the ocean floor about 1,000 miles west of Perth, Australia.
If the plane is found in the current search area, where depths range from 600 meters (about 2,000 feet) to 6,000 meters (20,000 feet), recovery operations could prove to be as daunting as the search itself. Four vessels -- Fugro Equator, Fugro Discovery, Fugro Supporter and GO Phoenix -- are currently involved in the search for the missing Boeing 777-200. Fugro Supporter, which recently joined the search, is expected to commence search operations next week.
The Joint Agency Coordination Centre (JACC) said in a search update on Wednesday that an area of about 6,100 square miles, which is nearly 26 percent of the priority search zone, has been scoured so far.
"In addition to locating the aircraft, the underwater search aims to map the MH370 debris field in order to identify and prioritize the recovery of specific aircraft components, including flight recorders, which will assist with the Malaysian investigation," JACC said, in the statement. "Notwithstanding current weather conditions and assuming no other significant delays with vessels, equipment or from the weather, the current underwater search area may be largely completed around May 2015."
© Copyright IBTimes 2023. All rights reserved.