MH370: Debris Found On Reunion Island 'Consistent With Drift Analysis'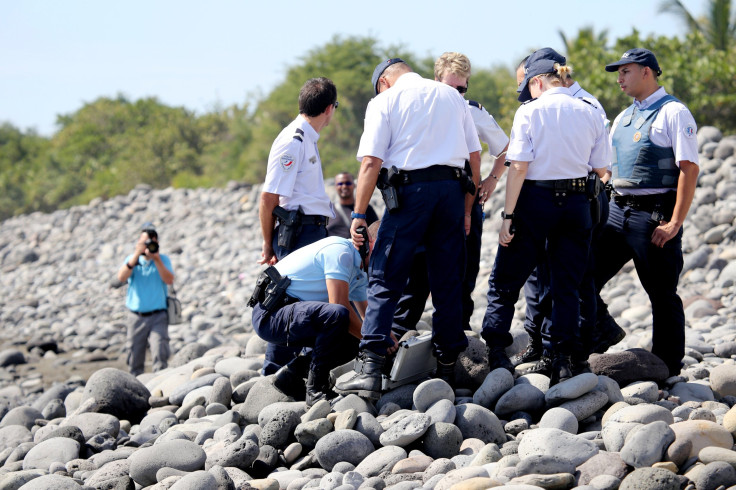 The location of the debris found on the island of Réunion in the Indian Ocean "is consistent with drift analysis determined by experts," Malaysia's Transport Minister Liow Tiong Lai said Monday. His comments came at a press conference in Selangor, where he spoke about the latest developments in the investigation into Malaysia Airlines Flight MH370's disappearance.
The debris found on Sunday include "some sort of aluminum frame" and "broken pieces of material from a plane," Liow reportedly said, adding that their origins are being investigated for links to the Boeing 777-200, which went missing on March 8, 2014, with 239 people on board while on its way from Kuala Lumpur to Beijing.
Liow reportedly said that the analysis of the flaperon, which was found last week, and the debris collected Sunday, will begin Wednesday in line with set procedures and guidelines. And if the debris is confirmed to be from Flight MH370, a tripartite meeting will have to be held immediately, Liow said, according to Channel News Asia.
On Sunday, Malaysian authorities confirmed that an object found on the island that was suspected to be part of a plane door was in fact a generic ladder with no links to the Boeing 777. An object found Wednesday was confirmed to be part of a wing flap of a Boeing 777, giving rise to hopes that one of aviation's greatest mysteries may finally be solved.
However, on Monday, Liow cautioned against unnecessary speculation over the source of the debris.
Meanwhile, French and Malaysian aviation experts are scheduled to meet police and magistrates in Paris on Monday to coordinate their work in the investigation into the disappearance of Flight MH370. The flaperon is being analyzed at a military laboratory in the French city of Toulouse, which specialises in plane crash investigations.
U.S. aircraft manufacturer Boeing Co will also reportedly dispatch a "technical" team to join the investigation into the flaperon.
© Copyright IBTimes 2023. All rights reserved.