Miami Beach Police Racist Emails, Texts: 540 Messages Sent By Officers Gets Captain Fired; Chief Vows Investigation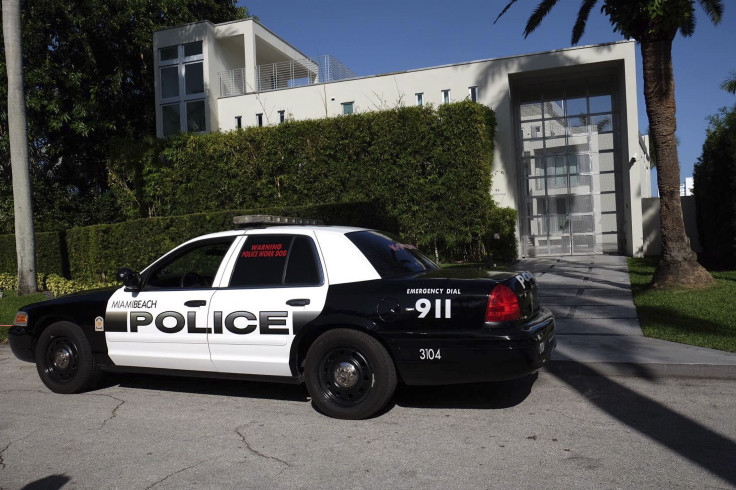 Heard the racist joke about the "Black Monopoly" board game with only "Go to jail" spaces on the board? Several police officers in the Miami Beach Police Department know all about, according to chief Dan Oates, who has launched an investigation into hundreds of unprofessional and inappropriate emails and text messages circulated among his officers.
Oates, Miami Beach city manager Jimmy Morales and State Attorney Katherine Fernandez Rundle announced Thursday an investigation into officers who allegedly sent and/or received a combined 540 messages that have been described as racist, sexist and homophobic. Oates fired police Captain Alex Carulo last week over his involvement in the scandal, the Miami New Times reported, and some 15 others are under investigation. While the majority of the emails came from Carulo and a retired police major, dozens of other officers received them and never reported it, Oates said.
"At the very top, there was a tolerance for bad behavior," the chief said in a news conference Thursday. Many of the texts and emails comprised cartoons and Internet memes that involved severely racist views of African-Americans, including President Barack Obama. It's unclear what time frame the emails were sent within, although Oates, who has been in the job for just over one year, said his predecessor knew about the emails and did nothing. The emails and texts were apparently sent from city-issued accounts and cell phones.
The city of Miami Beach has been a big draw for blacks in the U.S., with many from around the country attending the annual Urban Beach Week hip-hop musical festival around Memorial Day weekend. The festival has previously sparked racial tension among residents. Slightly more than 4 percent of Miami Beach residents are African-American, compared with Hispanics and whites, who make up 53 percent and 40 percent of residents, respectively.
Morales, the Miami Beach city manager, said it has been his mission to "root out" corruption in the city's administration. "It is a terrible shame and disservice to the many dedicated men and women of the Miami Beach Police Department that the deplorable actions of a few officers have led to today's disclosures," he said in the press conference. "However, today we have taken action to fix what has happened in the past."
This is at least the third major racist email scandal to rock a U.S. police department this year. In March, the Federal Bureau of Investigation made police in San Francisco aware of several racist text messages sent between four veteran police officers and a man appealing a 40-month prison sentence in a federal corruption case. The texts included multiple uses of the N-word and joking references to racist actions typical of groups like the Ku Klux Klan.
Also in March, the U.S. Department of Justice found direct evidence of racial bias in the email communications of city employees, police officers and other officials in Ferguson, Missouri. One email joked that Obama would not be the U.S. president for a full term because "what black man holds a steady job for four years?" Another email sent the following month joked about an African-American woman's abortion. The DOJ's investigation was launched after the fatal shooting of Michael Brown by former Ferguson police officer Darren Wilson last August.
© Copyright IBTimes 2022. All rights reserved.
FOLLOW MORE IBT NEWS ON THE BELOW CHANNELS