Michael Brown Shooting: Anonymous Calls for 'Hands Up & Walk Out' Missouri Strike Following Police Killing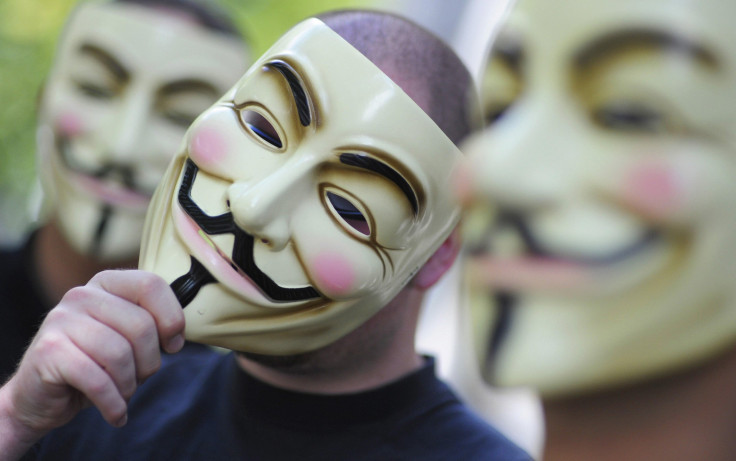 The online hacktivist movement Anonymous which has been so vocal in highlighting the shooting of teenager Michael Brown in Ferguson, Missouri and the fallout from that shooting, has called for a state-wide general strike for this Friday, 29 August.
Dubbed the "Hands Up & Walk Out" General Strike, Anonymous is calling on all student and workers to "take a day off" in order to organise protests across the State of Missouri.
"The State of Missouri continues to ignore the demands of the people for reform and justice. And so the time has come to take our fight to the next level. We hereby call a Statewide General Strike in Missouri this Friday August 29th for one day," Anonymous said in a statement.
The group gained widespread notoriety as the unofficial voice of the people of Ferguson in the wake of the shooting, long before the mainstream media descended on the small suburb of St. Louis.
As well as drawing attention to what they saw as the unlawful shooting of an unarmed teenager by Officer Darren Wilson and the heavy-handed response of the police against protestors in the wake of the shooting, Anonymous also carried out several cyber-attacks against websites linked to law enforcement in the state.
Only the beginning
However the actions of certain members of the collective had a negative impact on the perception of the movement especially when one Anon erroneously identified a man they claimed to be the police officer involved in the shooting - who at the time had not been named.
Anonymous says that the general strike is "only the beginning" and "if the righteous demands of the people and Anonymous are not met, the General Strikes will continue, become longer - and will be expanded to include the entire USA.
"This is no longer about "no justice, no peace" - now it's about "no justice, no profit". There will be reform and justice and an end to the killing or we will together shut down the entire country."
This article is copyrighted by IBTimes.co.uk, the
business news
leader