Michael Brown Shooting: Justice Department To Launch Civil Rights Probe Of Ferguson Police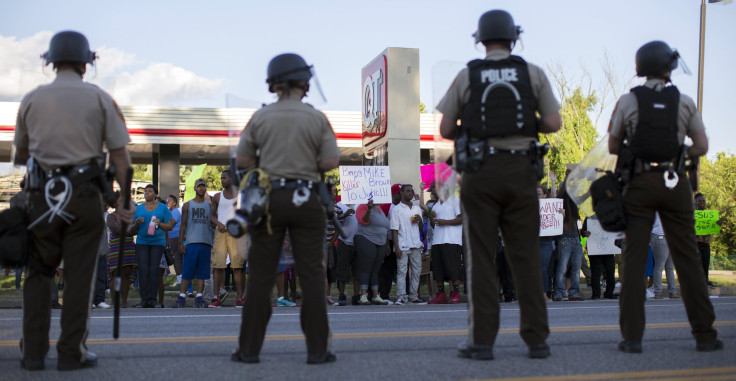 Attorney General Eric Holder will launch a Justice Department investigation into the Ferguson, Missouri, police. The probe will be conducted by the justice department's civil rights division, according to a report in the Washington Post. The investigation could be announced as early as Thursday, according to unnamed officials cited in the report.
Representatives of the Justice Department met with Ferguson officials Wednesday and informed them of the department's intent to launch a preliminary probe into the city's police department, according to the Missouri official, who had direct knowledge of the meeting, according to CNN.
The inquiry follows the shooting of Michael Brown, an unarmed black teenager, by Ferguson police officer Darren Wilson, and the controversial tactics used by police against citizens who protested on the streets in the wake of Brown's shooting.
Police in Ferguson attracted widespread criticism for deploying SWAT officers and military-style equipment on the streets of the town to manage the protests that erupted in the wake of Brown's shooting.
Federal authorities are already investigating Brown's shooting, and a Missouri grand jury is currently examining whether the officer who killed Brown should face charges.
© Copyright IBTimes 2023. All rights reserved.