Obama Sending White House Aides To Michael Brown Funeral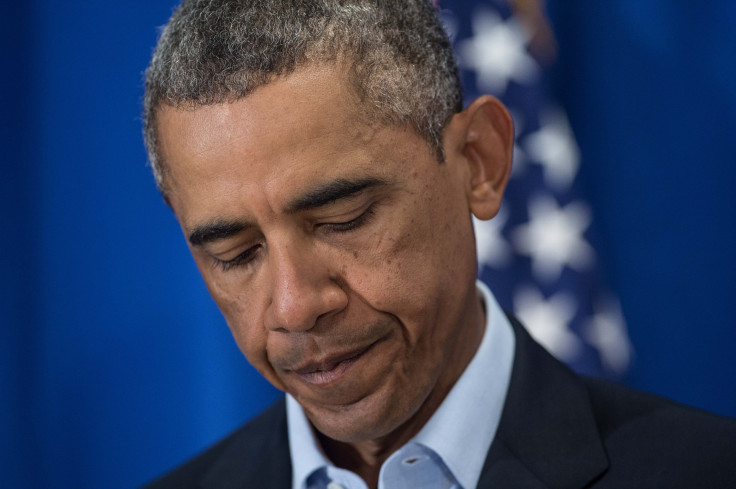 U.S. President Barack Obama is sending three White House officials to the funeral of Michael Brown, the black teenager whose killing by a police officer in Ferguson, Mo., Aug. 9 sparked days of racially charged unrest. The Associated Press reported those attending on behalf of the White House will include Broderick Johnson, the chairman of the My Brother's Keeper Task Force; Marlon Marshall, the deputy director of the White House Office of Public Engagement; and Heather Foster, an adviser to that office.
The move could be seen as an attempt to temper criticism that Obama has faced for not taking a stronger line on the shooting, NBC News said.
The Los Angeles Times quoted the president as saying at a news conference this week: "I have to be very careful about not prejudging these events before investigations are completed because ... the [Department of Justice] works for me. When they're conducting an investigation, I've got to make sure that I don't look like I'm putting my thumb on the scales one way or the other."
Bloomberg News reported Obama's caution may have been prompted by the blowback he has received when reacting to other racially charged incidents, including the 2009 arrest of Henry Louis Gates, a black professor at Harvard University.
In a related move, Obama ordered a review of the federal program that supplies local police departments with surplus military equipment, White House officials said Saturday. The review comes as images of unrest in Ferguson showcase heavily armed police confronting protesters.
© Copyright IBTimes 2023. All rights reserved.